Next stop: Yuli, near Yushan National Park. I rented another 'Yamaha Breeze85' scooter, and headed up to my accomodations at the Wisdom Garden Homestay, created by a Buddhist. I slept by myself in a large meditation room.
My hosts. May is a very good cook, and made us sumptuous breakfasts.
Lovely hillside setting. I think I'll do some TaI Chi practice right here! Nice rain sounds all night. When it lets up this morning, I'll go hiking.
After obtaining my mountain hiking permit for tomorrow, I relaxed in the public hot springs pools at Antong. The locals there were welcoming, but directed me to rinse off first. This pool is simple but about 104°F and pleasant.
Today I will do a very long hike, 30 km round trip plus a lot of altitude climb, in Yushan National Park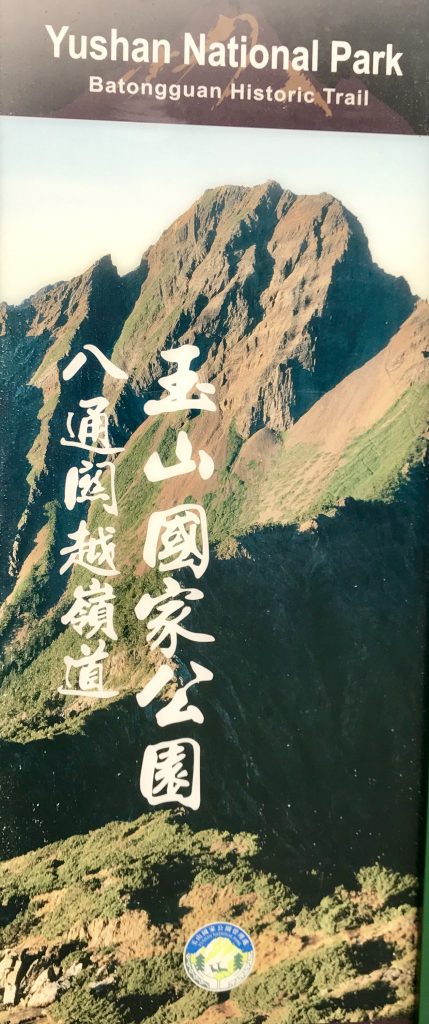 This historic trail goes all the way across Taiwan from east to west. There are simple cabins along the way where you can  sleep with your own gear, water to wash dishes, and toilets.
Shanfong Suspension Bridge. 400 foot span, seems like 600 feet above the river or more, 2 ½" cables. Wow!
Very rugged mountainside trail, often carved out of the rock. On my way back, I watched a troop of macaque monkeys in the treetops, and saw two Swinhoe's Pheasants.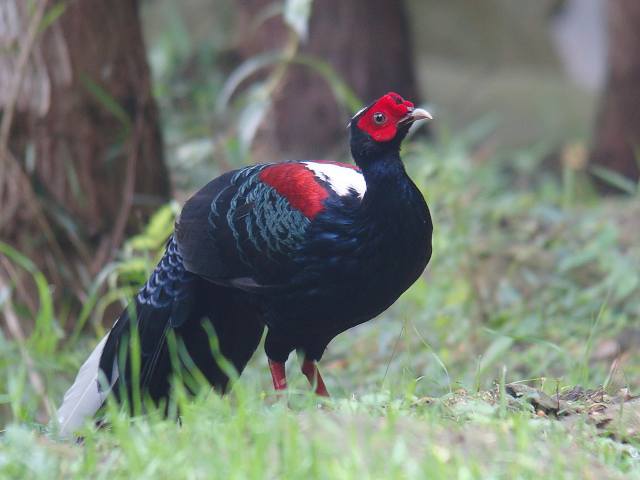 Not my picture, I could not get this close! Shy but beautiful pheasant.
This was a maximum (for me) day hike. 8.6 miles x 2 = 17.2 miles, plus 2320 foot climb. Our trip planning formula at NOLS Wyoming (National Outdoor Leadership School) was that climbing 1000 feet adds as much time/energy as walking 3 miles on the flat. So 2.32 x 3 = 7 miles. Therefore this was the equivalent of hiking 24 miles. Long day. Most hiking is at 2.5-3 mph. As the hiking took about 8 walking hours, those calcs look pretty accurate.