Penang is an island off the coast of Malaysia, adjoining the Malacca Strait. Beginning in the late 1700s, it was a major trans-shipping port under British colonial rule. After WWII, it became part of the Malaysian union. It recently has been dubbed the "Silicon Valley of the East". Singapore, Taiwan and Korea might think the title should belong to them.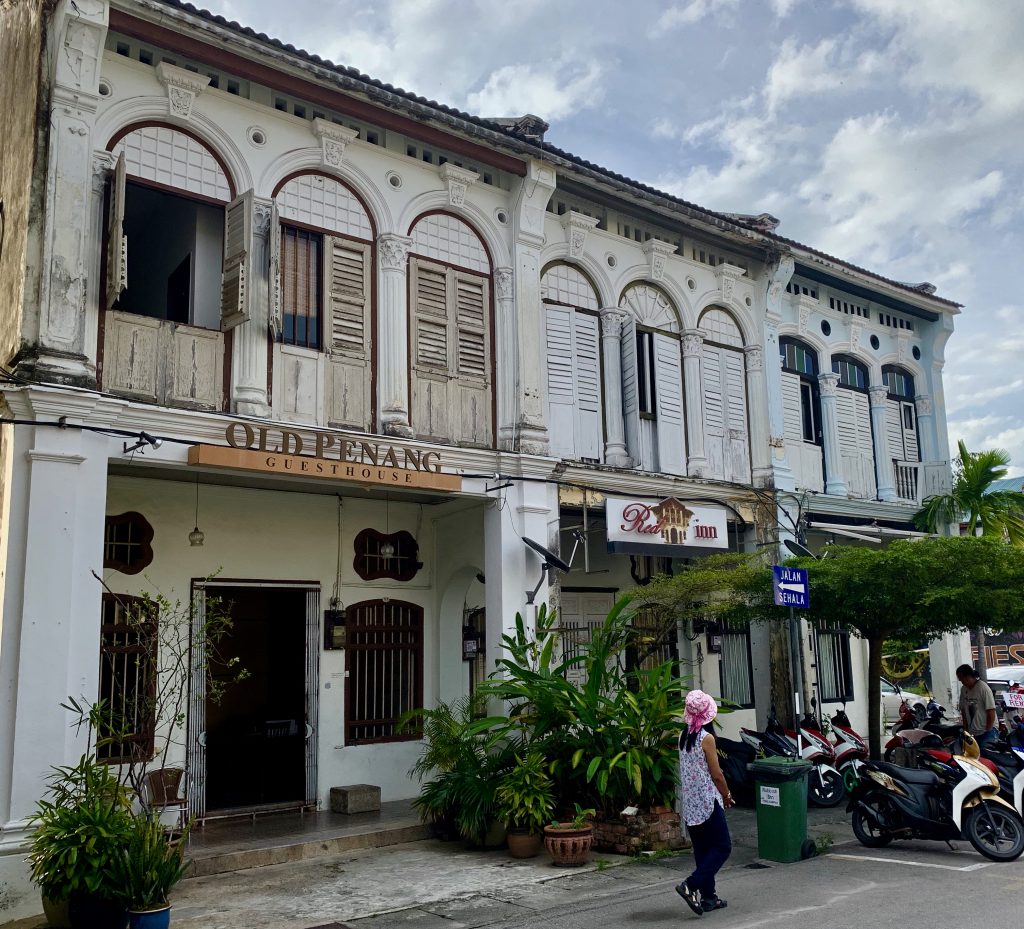 On the way through security.

Traditional shop building

Chinese temple

Hindu temple

Hindu temple

Where we are staying, a restored Chinese mansion

Good food!

A whole roasted pig brought to market for sale

Seen on one of the 'Clan piers'
Modern temple design

Old and new

Lush jungle vines

City Hall, Georgetown

Deep red plumeria

Many big trees

At Blue Mansion

Our breakfast room
Blue Mansion courtyard

The Blue Mansion

An edible flower

Cannonball tree flower

At the Penang Botanic Garden
Lush jungle vines

Mossy mortar joints

Red Hot Cat's Tail flower
Big hike to Penang Hill

Unusual fern
From Penang Hill

Monkey family

Kerachut Beach, Penang National Park

Baby turtle
Thai Buddhist temple stupa

Chinese temple

Thai temple

Botanic Garden

Botanic Garden

BIG ant

Botanic Garden

Botanic Garden big trees
Time to head on to Phuket Island, Thailand.