After trekking, I returned to Paro for two nights before departure.
The yellow areas are rice paddy.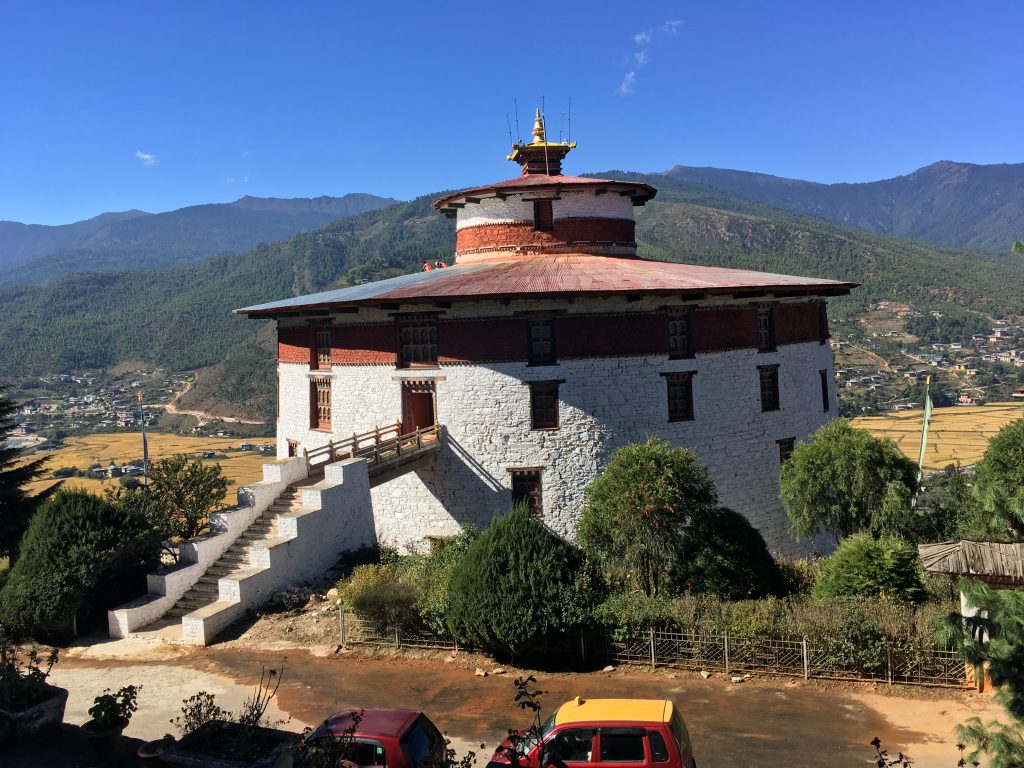 Originally a watchtower, this building now serves as part of the National Museum, high on the side of the valley. It is under renovation in 2016.

There are many children living as monks in Bhutan. They primarily come from poor families, and the state is the main source of funds to feed and clothe them. There is a program now where you can sign up and 'sponsor a monk' for $12 a month to help them with food and clothing.
Here, they are learning two of the horn instruments played traditionally by the monks.
There are some ruins around the valley of buildings made with mud walls.
Trucks are all decorated, in this case with a Bhutanese dragon.
Art from the wall of a Paro cafe. A modern take on Bhutan?