World Heritage City:  Philadelphia, Pennsylvania.
Philadelphia has an airy, attractive train station on the banks of the Schukykill (pronounced Skoo-cull) River. Founded in 1682 by William Penn, it is the 5th largest city in the U.S.A.
In order to see as much of the city in a few days as possible, I signed up for their bike sharing program, Indego. For $15 a month, you get unlimited use of bikes scattered around the city, for not more than one hour at a time. However, if you return one to a dock, you can immediately check it out again for another hour. In this way, I was able to ride more than 60 miles around the neighborhoods and parks of Philadelphia in just 3 days, a very bike-friendly city. If you visit Philly for several days or more, and like biking, I recommend it. It greatly extends your range.
My first impression walking through the streets was of the many colorful flower boxes.
One of the many fountains, with the distinctive statue-topped City Hall tower in the background
City Hall. The statue is of William Penn
There are many historic buildings scattered around the city, sometimes dwarfed by newer ones
College Hall, University of Pennsylvania ("Penn"), built in 1873.
Ben Franklin sits looking at Van Pelt Library, in the middle of the very beautiful Penn campus. Penn and Drexler Universities are part of what is called the "University City" area west of the Schukykill River.
Rowing 'crew' boats is popular on the river
Here, high school girls get ready for a race. It is said that crew rowers have one of the highest levels of aerobic conditioning of all athletes.
Biking along the river through Fairmount Park on a pretty day is sublime
Up on Lemon Hill
Many murals adorn buildings all over the city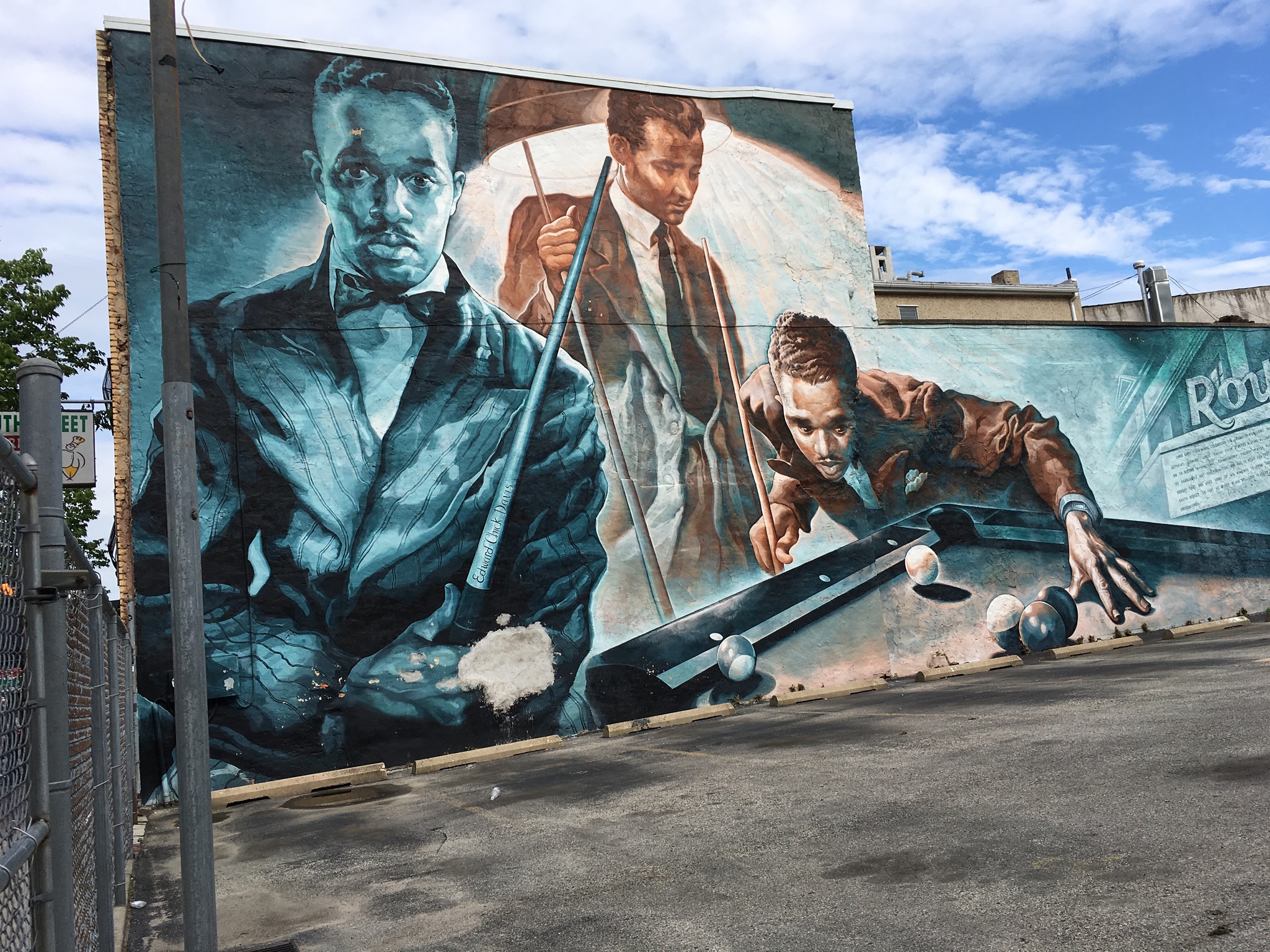 I suppose there once was a building in the middle here! Philadelphia, a very old city, has areas of old deteriorating buildings, where the contrasts in wealth are stark. The city nearly went bankrupt when its manufacturing base shrank, but in recent years has shown new vigor and has been coming back as a very attractive place to live.
The Barnes Foundation museum, home to numerous paintings by Renoir, Cézanne, Matisse, Picasso, Soutine, Rousseau, Modigliani, Degas, van Gogh, and Seurat.
The Rodin Museum, where you pay what you wish for entry
The 'Please Touch Me' children's museum in Fairmount Park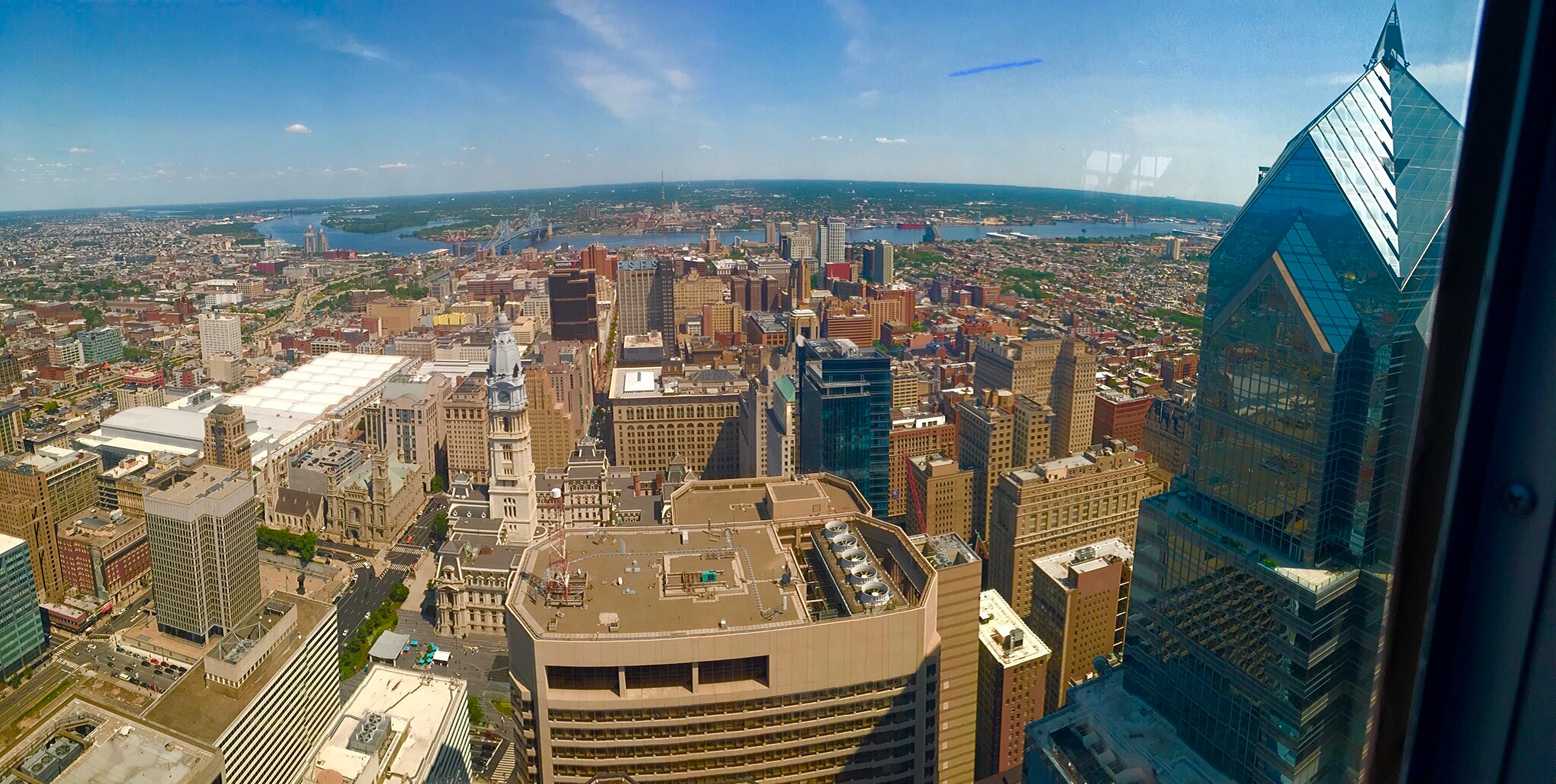 View from Liberty Tower Observation Deck. Delaware River and New Jersey in the distance. $19
Time to bid Philly a fond farewell. Just outside the 30th Street train station, you can relax in the stylish and very popular wooden swings before your journey.