On March 8th, I took the 'Reunification Express' train from Hanoi to Ninh Binh, about 2 ½ hours south of Hanoi, to begin the second part of my explorations.
On the train, you can chose 'hard seat' or 'soft seat' (costs 15% more). Here is what 'soft seat' is like. The seats are a bit like economy airline seats. They were OK for a short trip, but might not be so much fun for all day.
This part of the route is industrial for the most part, rarely scenic.
Ninh Binh itself is nothing special. But not far out of the city, you enter the karst limestone area, which is dramatic and beautiful.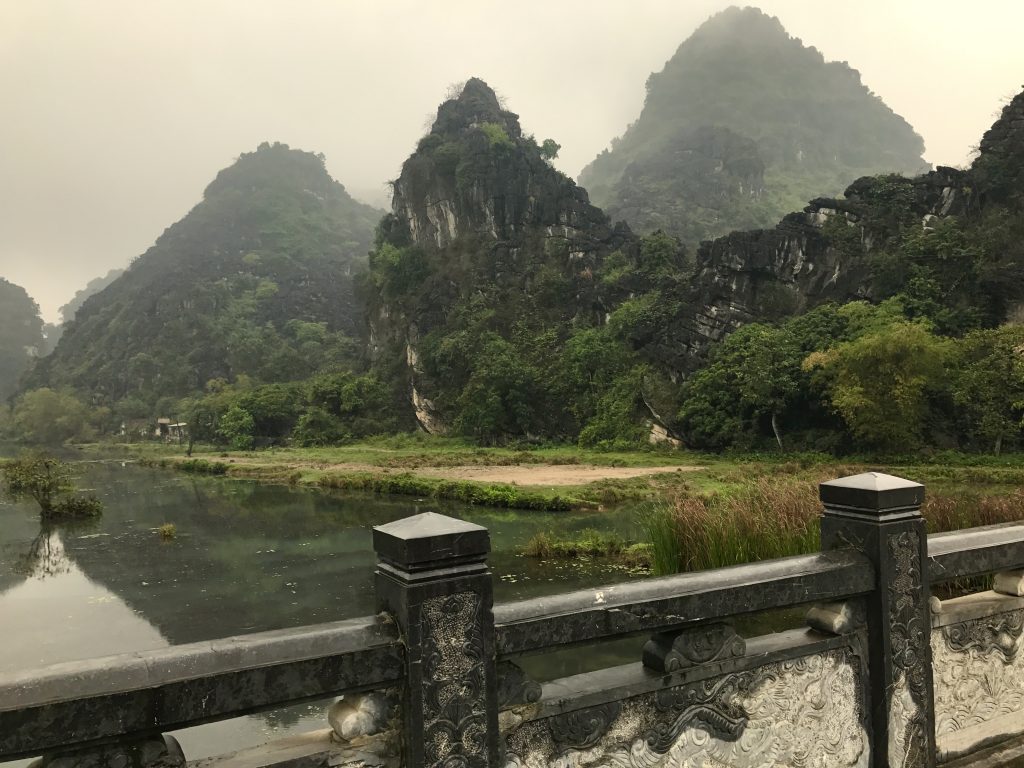 My accomodations at a 'home stay' complex were simple but comfortable: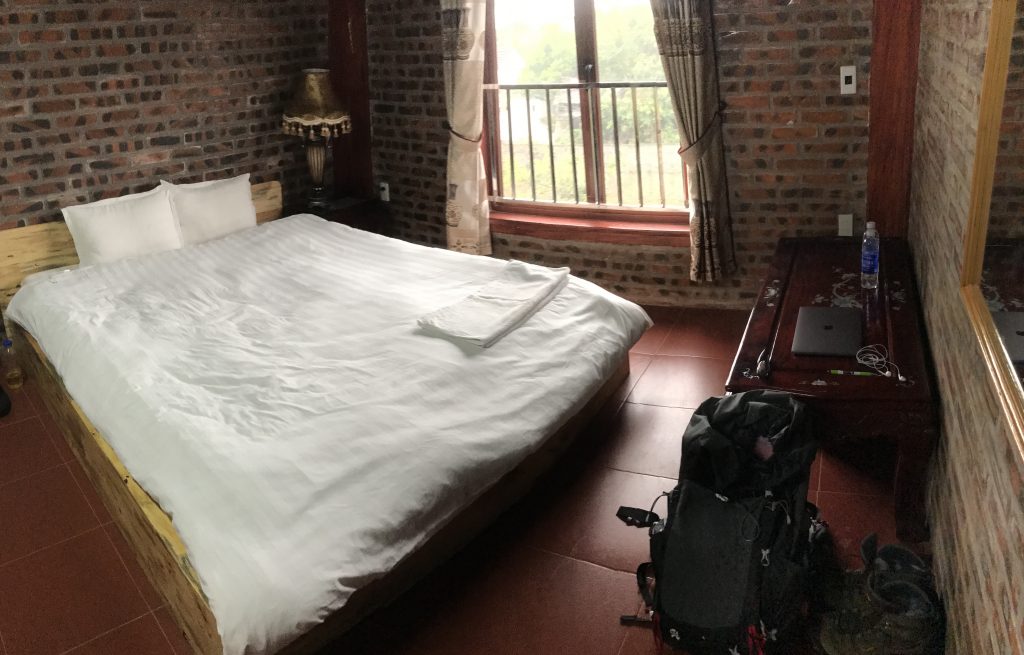 No heat in the room, and as I arrived in a light drizzle, about 64°F, it was time to put on a couple of layers. I had reserved a room with a private bath, but the owner asked me if I was willing to accept a smaller room without bath, and be compensated by getting all my meals provided. That was fine with me. The bed was a comfy 6″ foam mattress, a bit softer than the Asian standard, which is closer to my preference.
After a delicious 'bun pho' rice noodle soup with chicken and vegetable lunch (the owner's wife clearly is a very good cook), I put on my rain gear and rented my first ever motorcycle to go explore the countryside.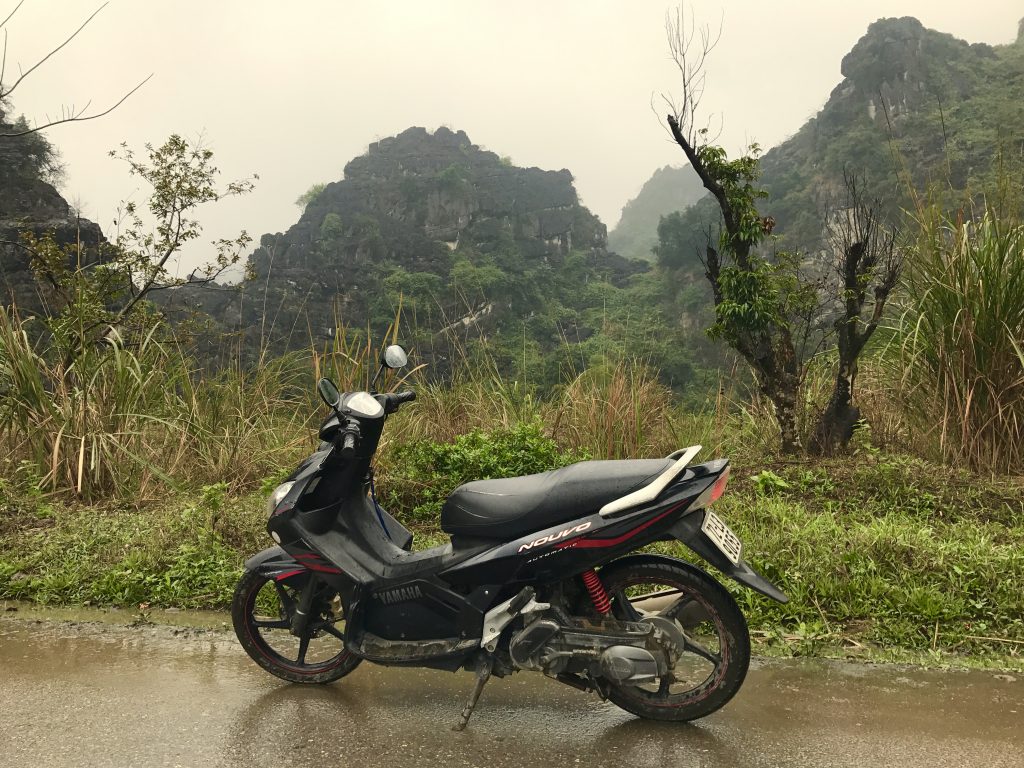 A nice little Yamaha, it is a great intro, not too heavy or powerful. Technically, it's a 'scooter', but it has strong acceleration and can go faster than I want to on mixed quality rural roads. . It's fun, and out in the country like this with little traffic, it feels safe enough. I'm learning how momentum and centrifugal force can be your friend. I'm sticking to not more than 60 km/hour for starters.
One of the attractions in this area is the Trang An area, a world heritage site. It is very popular, and hence touristy. You go to a big lake or riverside dock area, with perhaps 50 or more small rowboats. For about $9USD, you are taken on a 2 ½ hour trip out among the karst peaks. You slowly paddle along the shallow waters, enjoying the dramatic limestone peaks around you.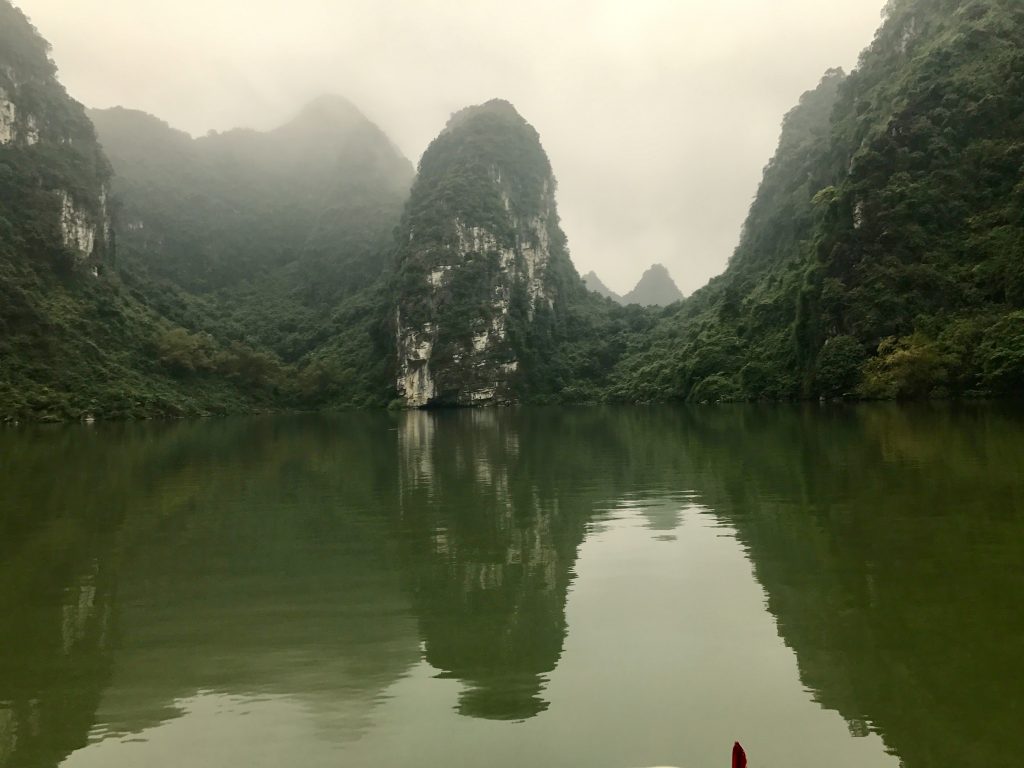 Our boatwoman who rowed us. I'm not sure I could have kept that up for that long!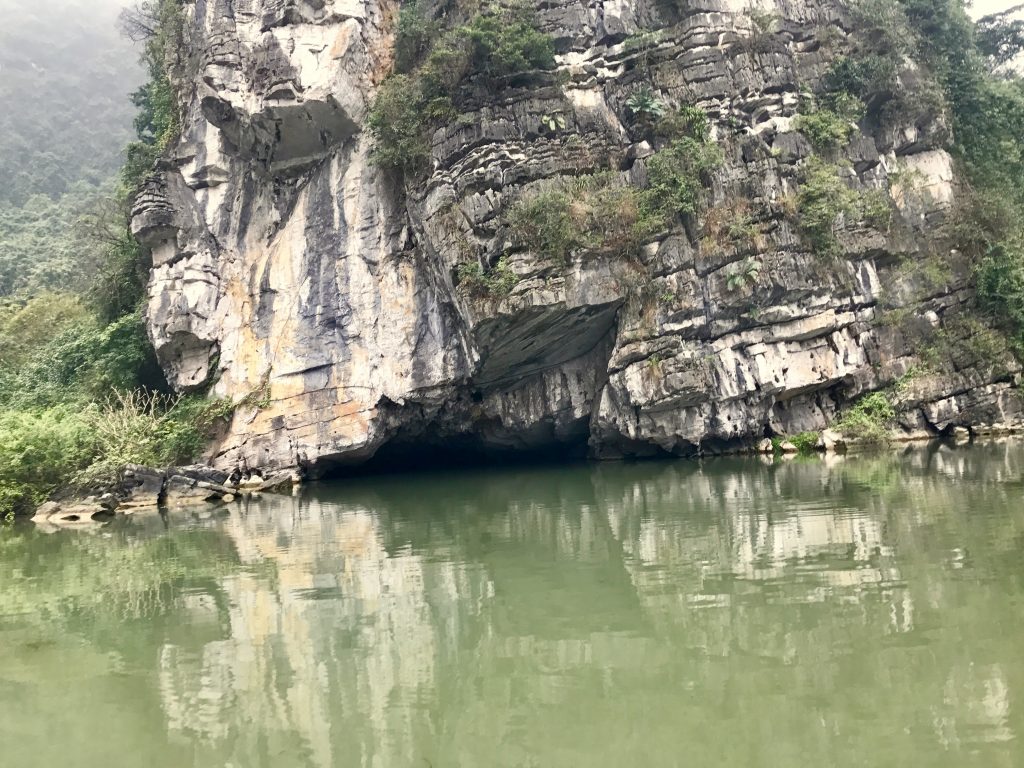 You row eventually toward what seems the end of the 'lake', blocked by a large peak. At the base is a very small cave, about 6 feet high at most. And in you go, rowing 350 meters (1100 feet) through a cave all the way under the mountain! On the other side, you are in another big lake. And on you go through a series of lakes and caves.
Next morning, off to Cuc Phuong, Vietnam's first National Park. First stop, the primate center.
Gibbon swinging from Mel Malinowski on Vimeo.
There are numerous very endangered primates kept here. Their goal is to help breed them, increase the numbers, and then hopefully be able to re-introduce them. Many turtle species are also endangered worldwide. They are hunted and sold for food. Turtles have been around for 200 million years, and survived as the dinosaurs did not. Their shells protect them from most predators, but now humans are a superpredator that they have no defense against.
.
There is a very large tree in the park that is believed to be 1,000 years old:
Today, I am off to visit the huge Bai Dinh Buddhist center, the headquarters for Buddhism in Vietnam.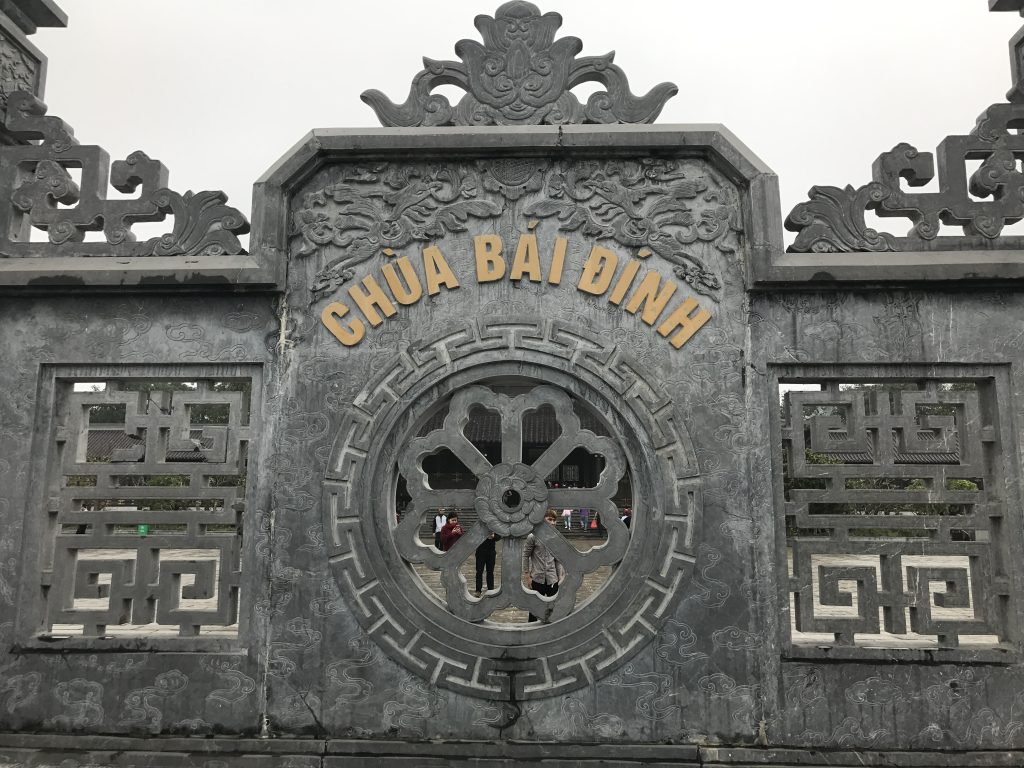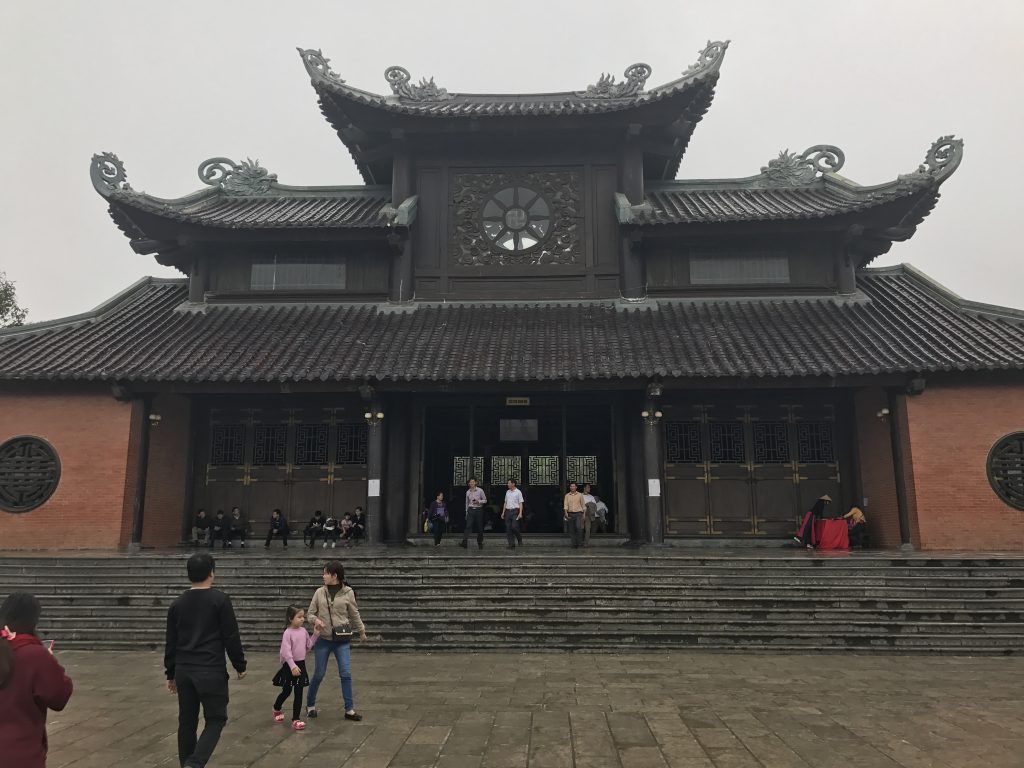 I have come to be uncomfortable with all the pomp that organized religions seem to often evolve toward. Jesus and Buddha both had some simple and profound ideas. I"m not at all sure they would approve of what the Catholic Church and institutional Buddhism have become based on those ideas. Bigger and fancier cathedrals, and enormous complexes like Bai Dinh with thousands of statues. In Bhutan, a $62 million dollar bronze Buddha statue is nearly complete, and the building below it is meant to eventually hold more than 100,000 statues of Buddha. Why? This does not seem like the "Middle Way" to me.
On the way to the far end of the complex, I rode on the electric car with this Vietnamese family: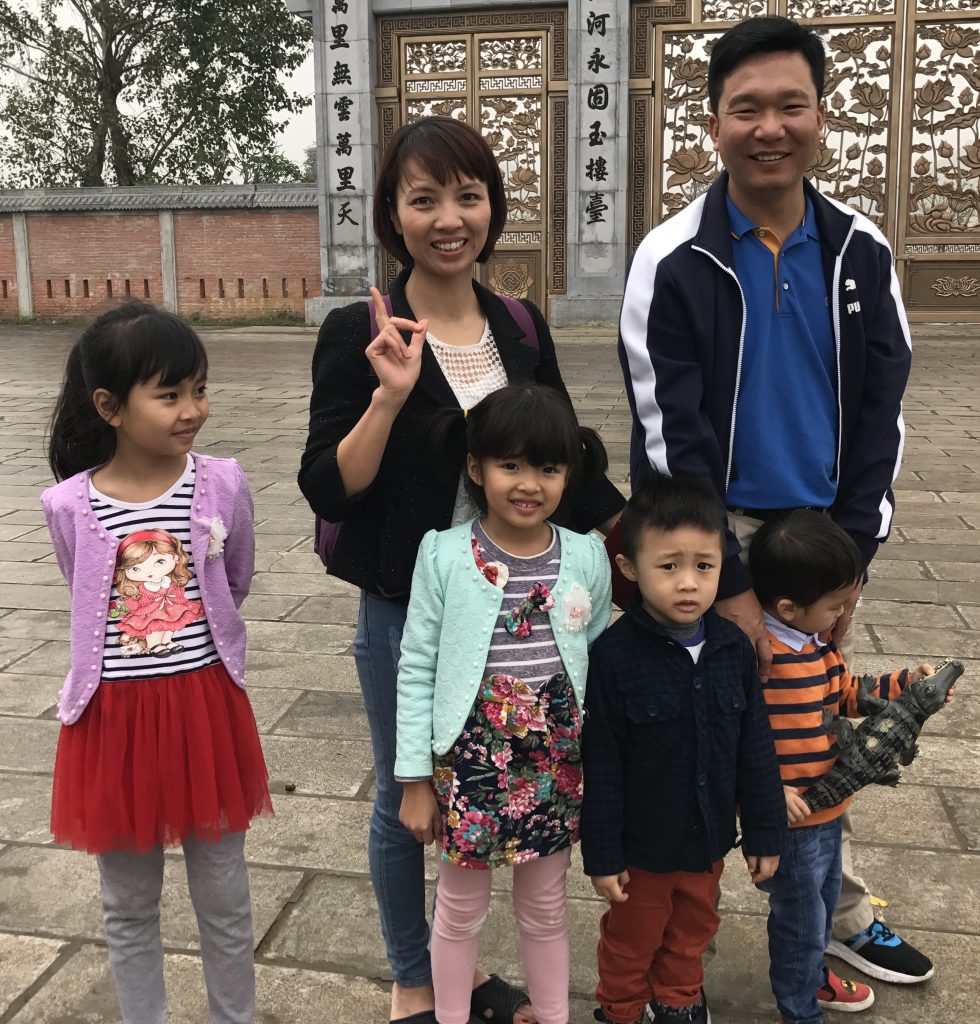 And also these kids: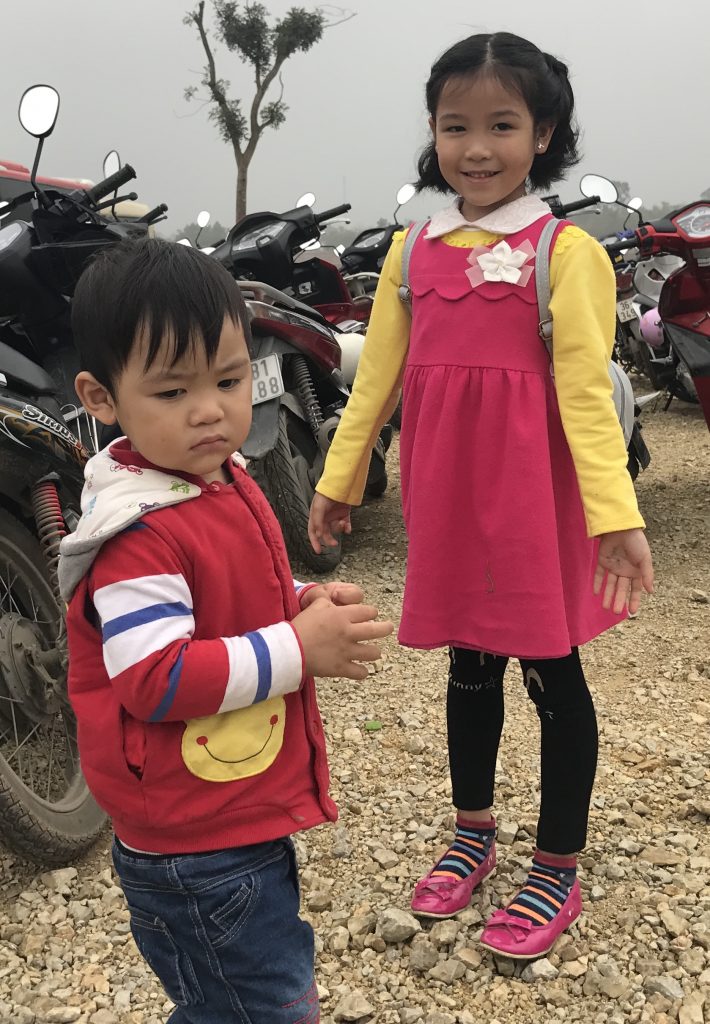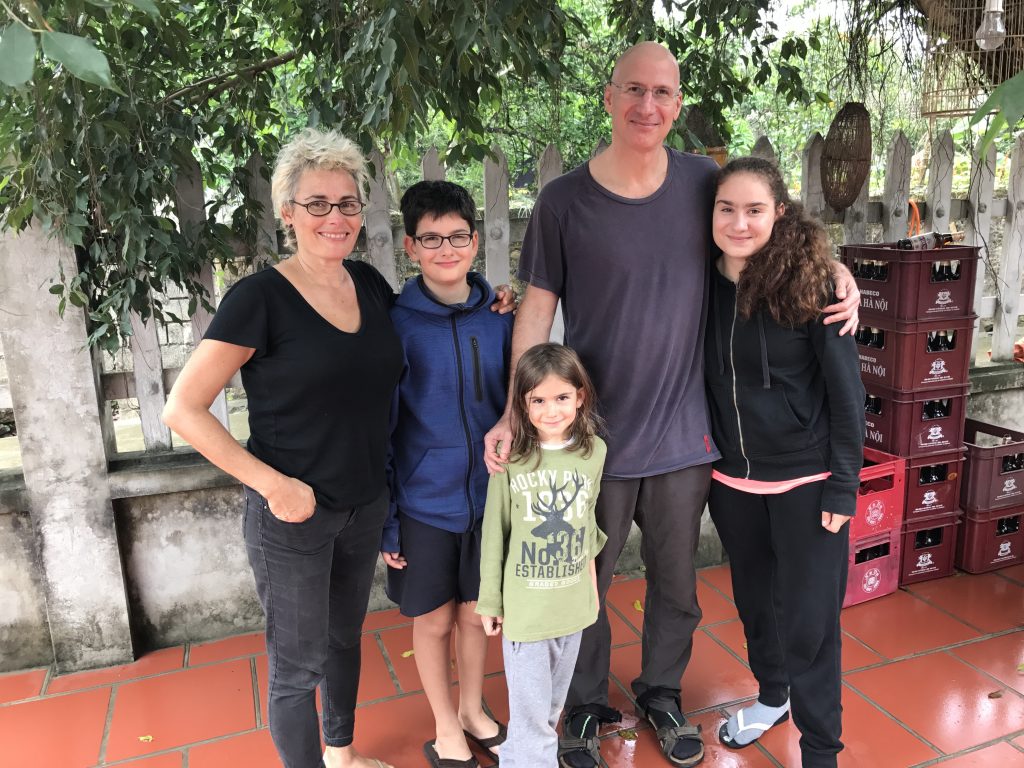 I met an Israeli family traveling with their children at NBHS. We had many interesting conversations, and their six year old son Yuval drew pictures for me (see collage).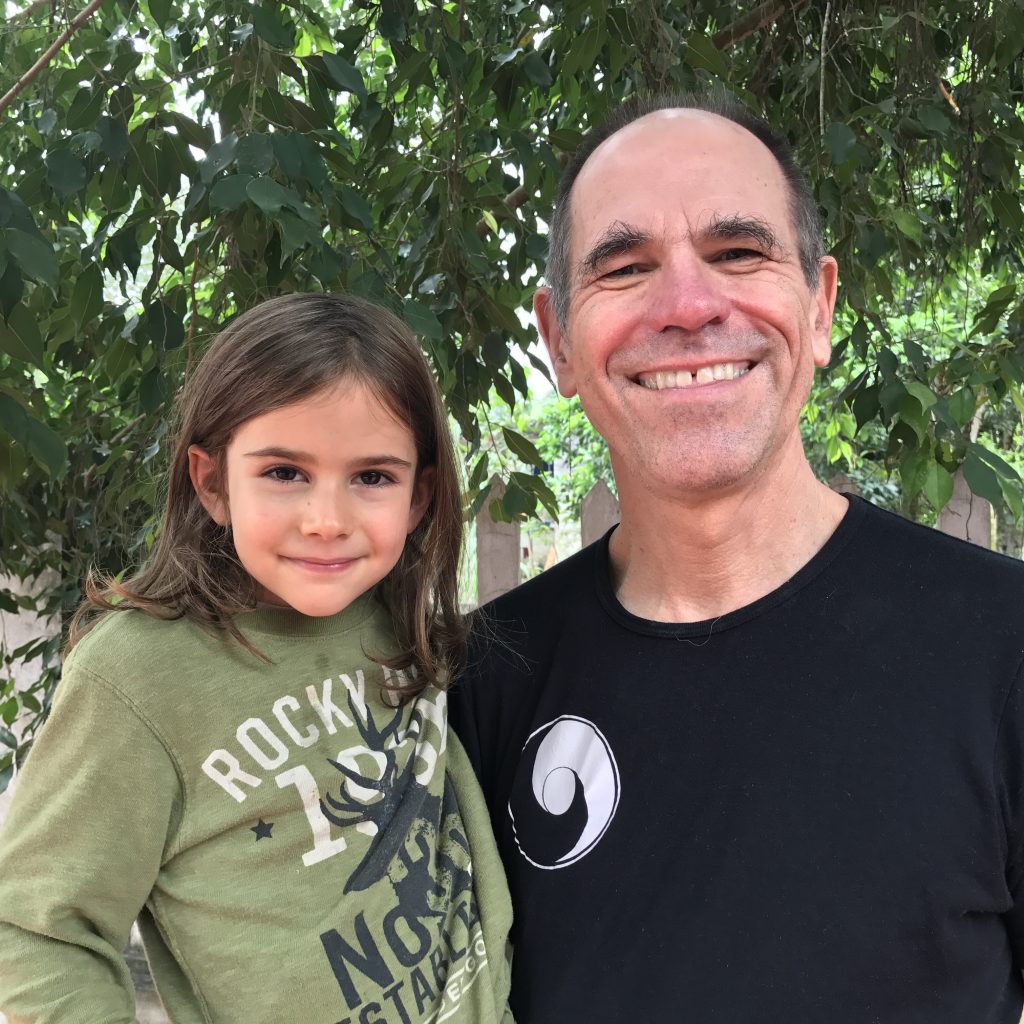 On my last morning, Scott took a group of French student nurses visiting out with me for a bike ride through the rice paddies.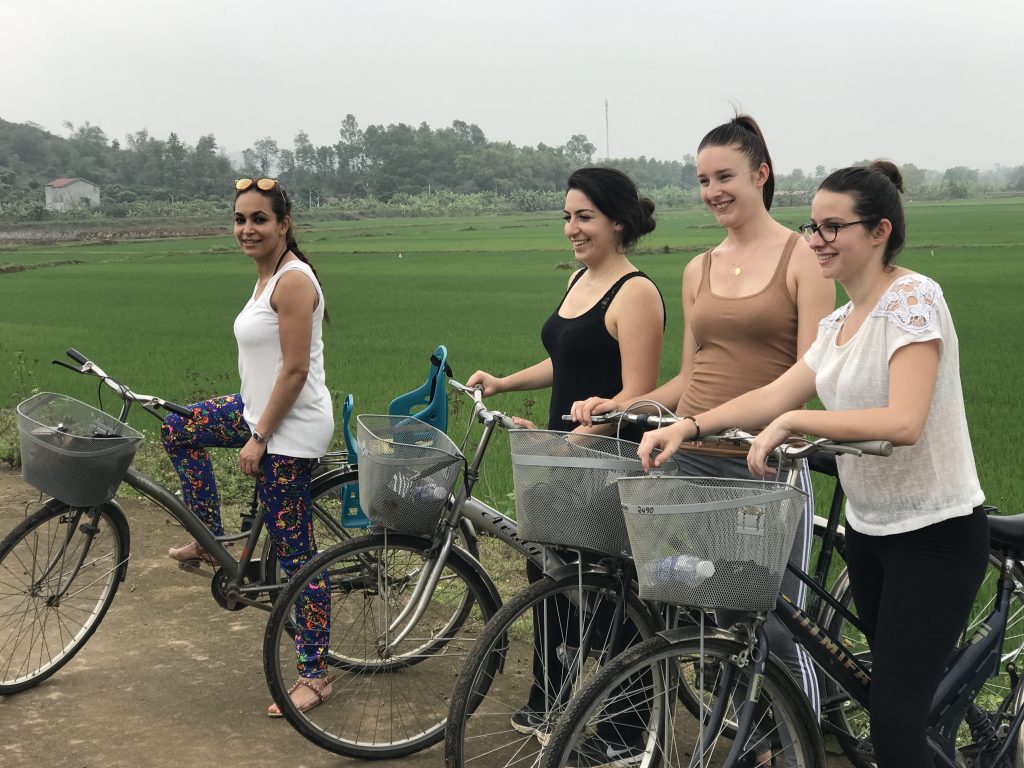 Rice Paddy bike ride from Mel Malinowski on Vimeo.
Now it is time to take the train from Ninh Binh back to Hanoi and on overnight to Sapa.