Getting into Edinburgh from the airport is easy: you take the Airlink 100 bus outside the terminal (ticket office is there) to downtown. I stepped off the bus, walked 100 meters, and saw this:
Saint John's Cathedral, with the castle looming on the hill in the background. Spectacular.
If you like rocky prominances and castles, Edinburgh has them. I liked this city within 5 minutes. This castle looked like a real, hard-to-storm fortress, high on this rocky hill.
The castle from up in 'old town', from the back. Lots of dramatic old stone buildings set high on the hill.
There are more churches now than church-goers, so some have been converted to other uses, such as this one.
I stayed not far from Christ Church Cathedral. While church steeples dot the Edinburgh sky, this is one of the oldest and biggest.
I decided to take the hour long guided tour, in order to get to see the belfry (where the considerable collection of big bells are housed). Up and up you climb in a tiny circular staircase. No room for claustrophobia or fear of heights.
Just below the bells, where you pull on these ropes to ring the bells. You are allowed to ring two of them, which is fun. The clock machinery in the corner rings them to mark the quarter, half and hours. At other times, bell concerts are performed. I was disappointed that we were not allowed to climb further up to the bells themselves. But this was fun, anyway.
Then, down into the basement crypt. Very old and impressive building, worth exploring.
I always take time to visit botanic gardens, and Edinburgh has a fine one. It's a bit of a walk from downtown, but a bus will drop you right at this gate.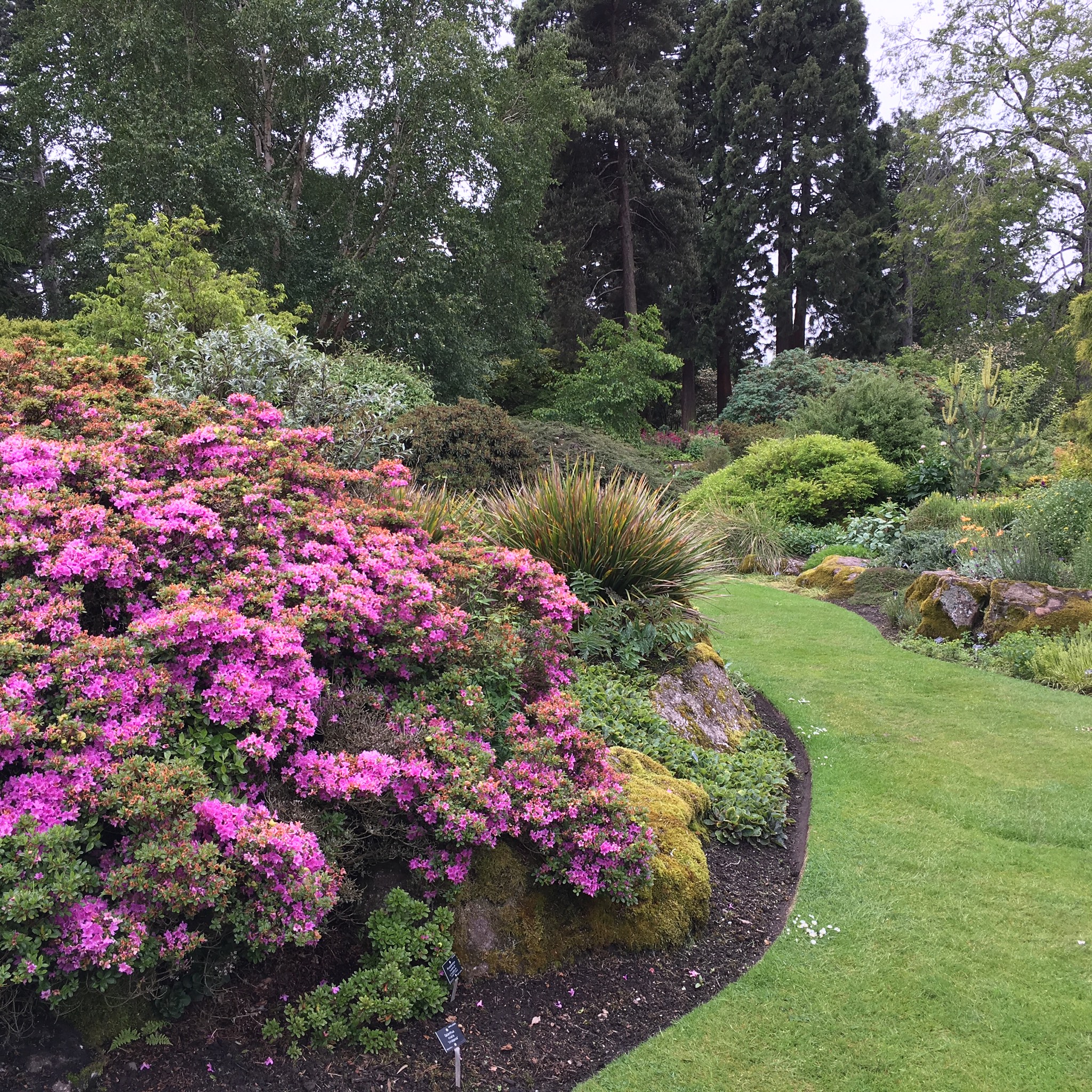 There are around 1,000 species of rhododendrons in the world. More than 700 are cultivated here. The variety is amazing.
Some conifers have dramatic 'flowers'. This picture shows the male pollen-producing buds. There are also female cones that bear the seeds. This is a kind of lodge pole pine, Bolander's beach pine, endemic (meaning found only there) to NW California, USA, along the Mendocino coast.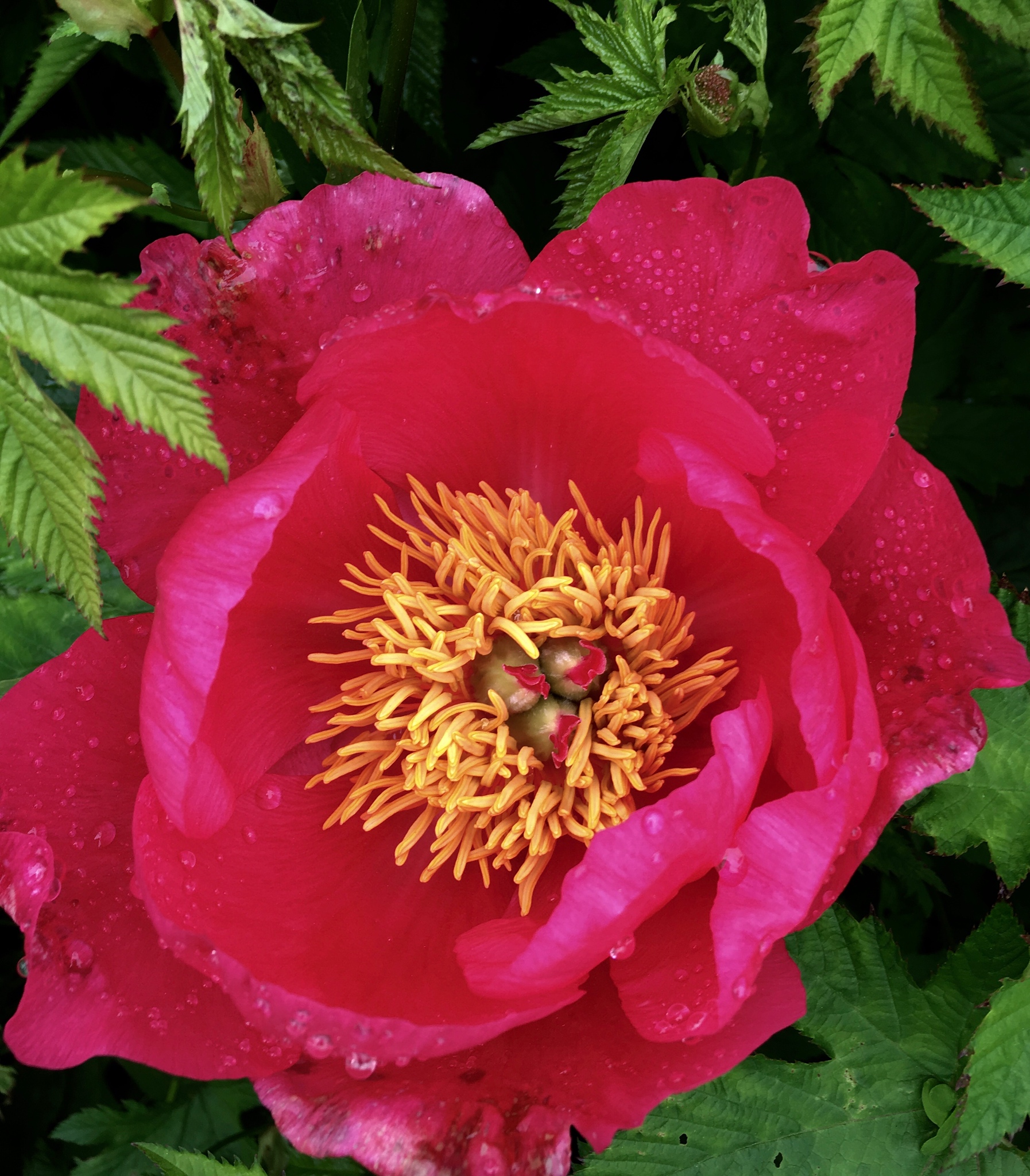 This is an uncommon flower shade. Violet is common, powder blue is rare, in my experience.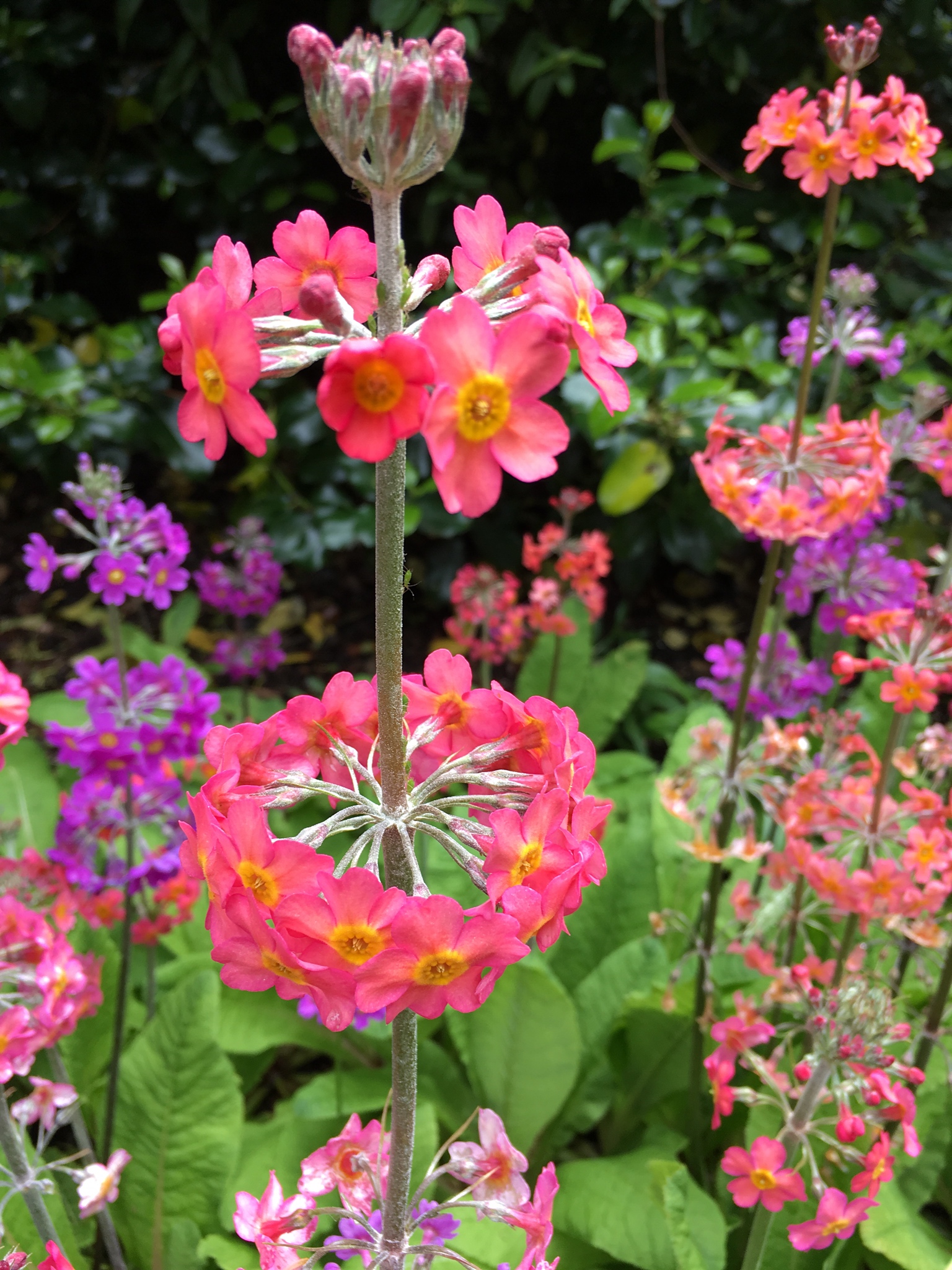 I never tire of the rich colors and variety of flowers. I'm sure there are many more exotic ones than I will ever have the privilege of seeing. But I shall do my best, as it is so much fun!
There are no shortage of excellent ales and such here in Scotland, so I intend to sample a few along the way.
Now, time to take the train north to Inverness, where I will spend the longest day of the year, the summer solstice.