Visiting our friends' ranch south of Salinas, California.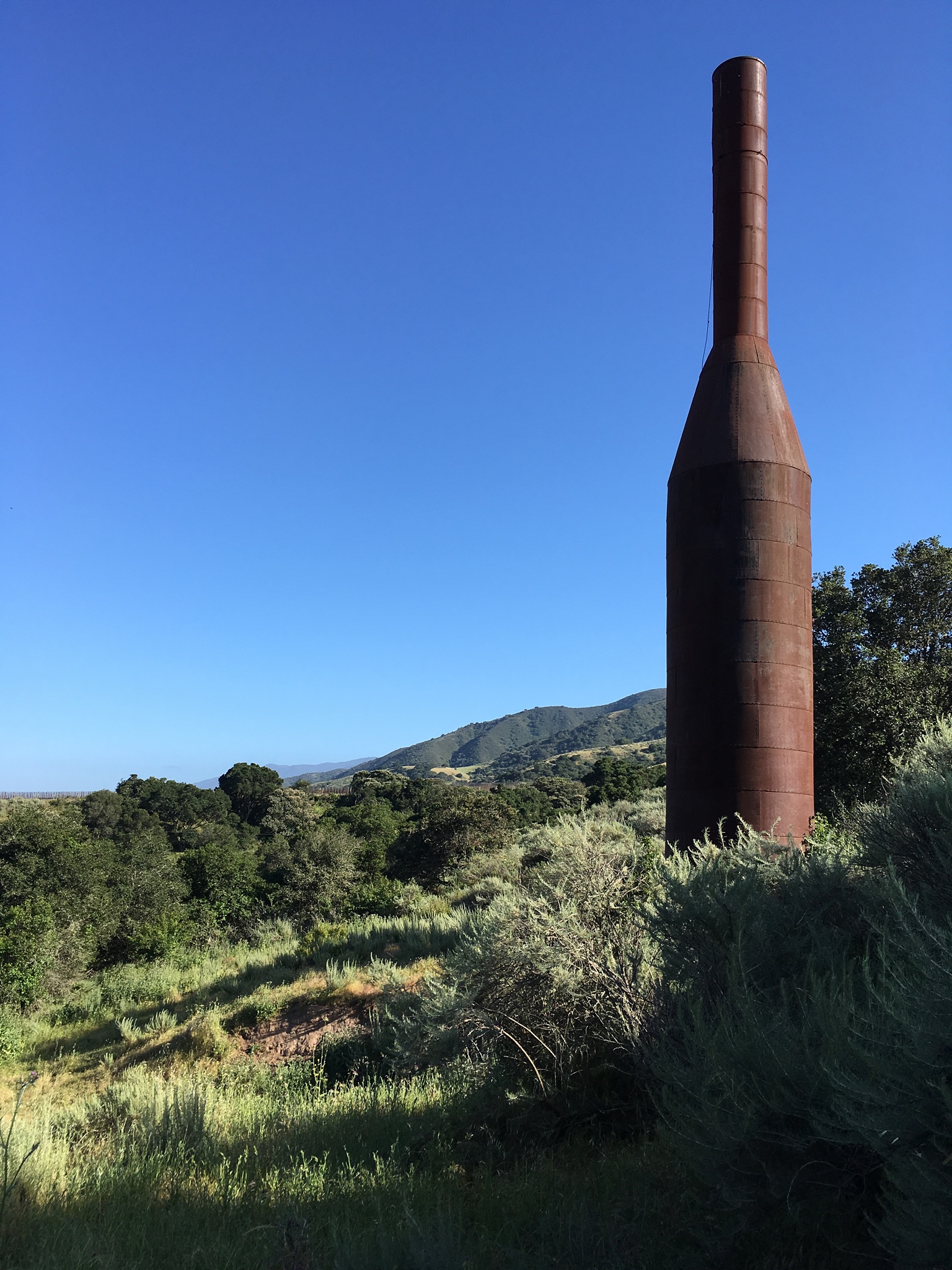 Chimney of lime kiln built in 1893. Small lime kilns were common then.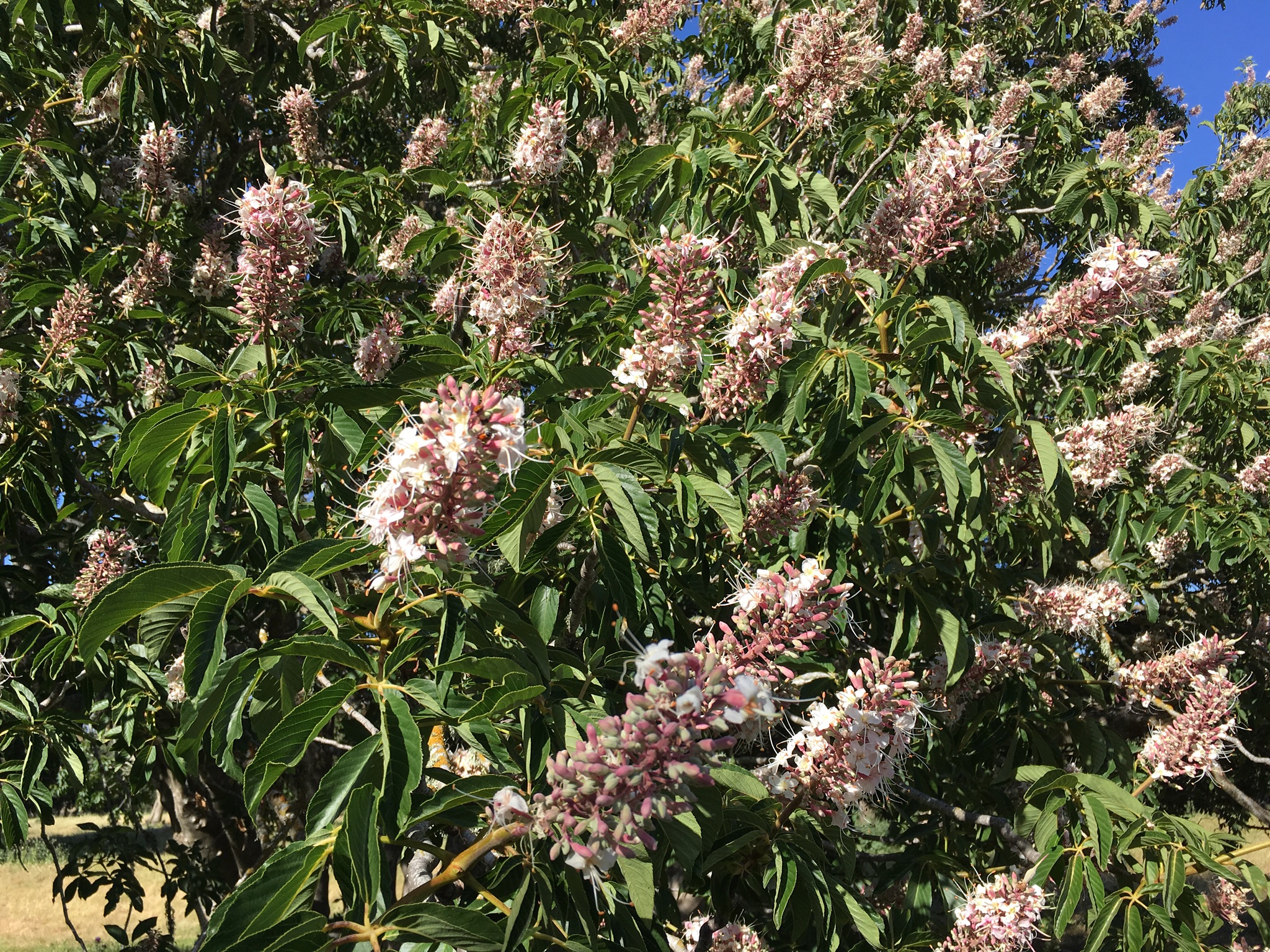 Buckeye tree  (horse chestnut).
83 miles of hiking, biking and riding trails near the California coast.
Sunny and Ivy are ready for the trail.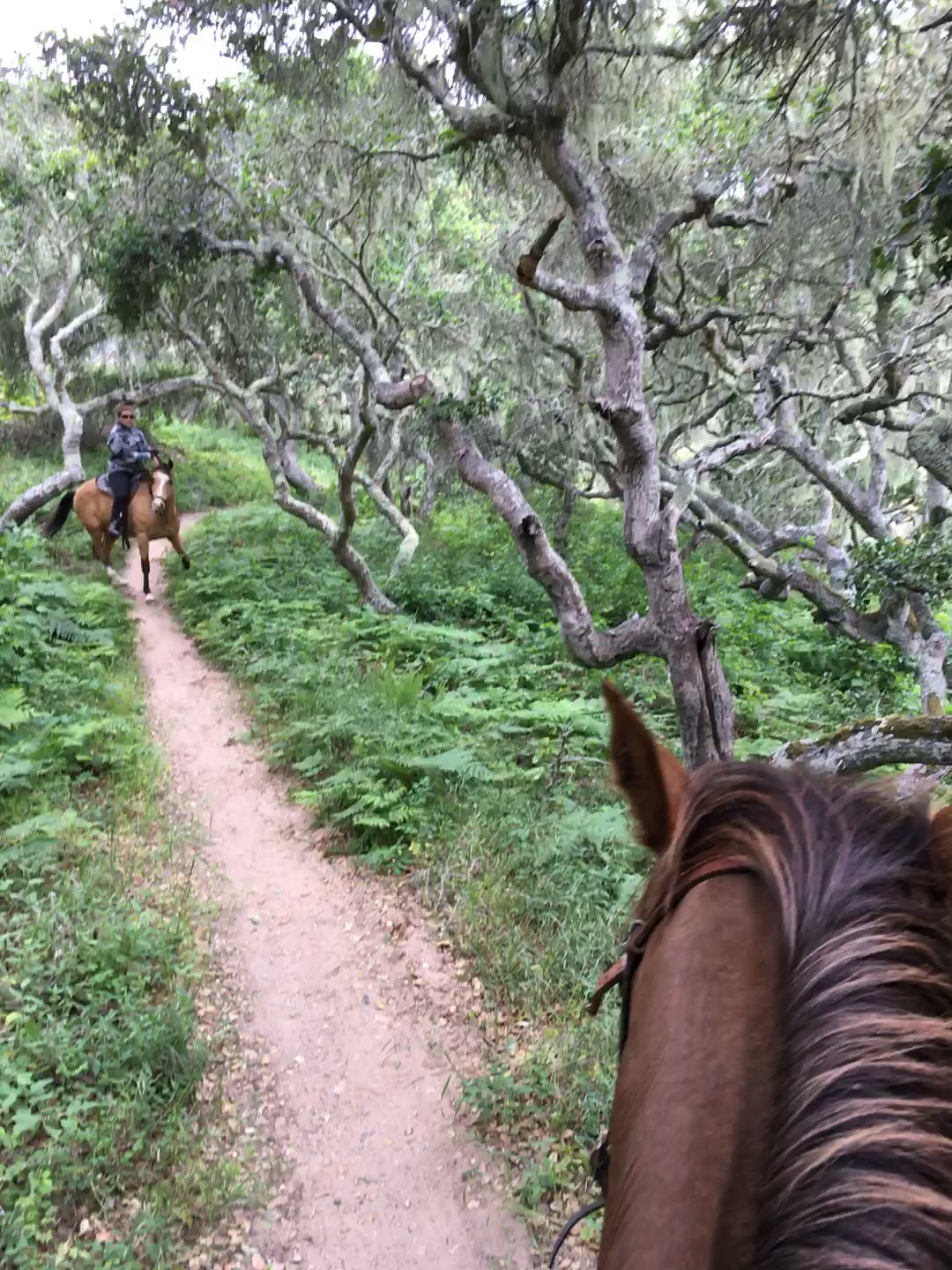 Oak forest. Had to duck low under some branches or get knocked off!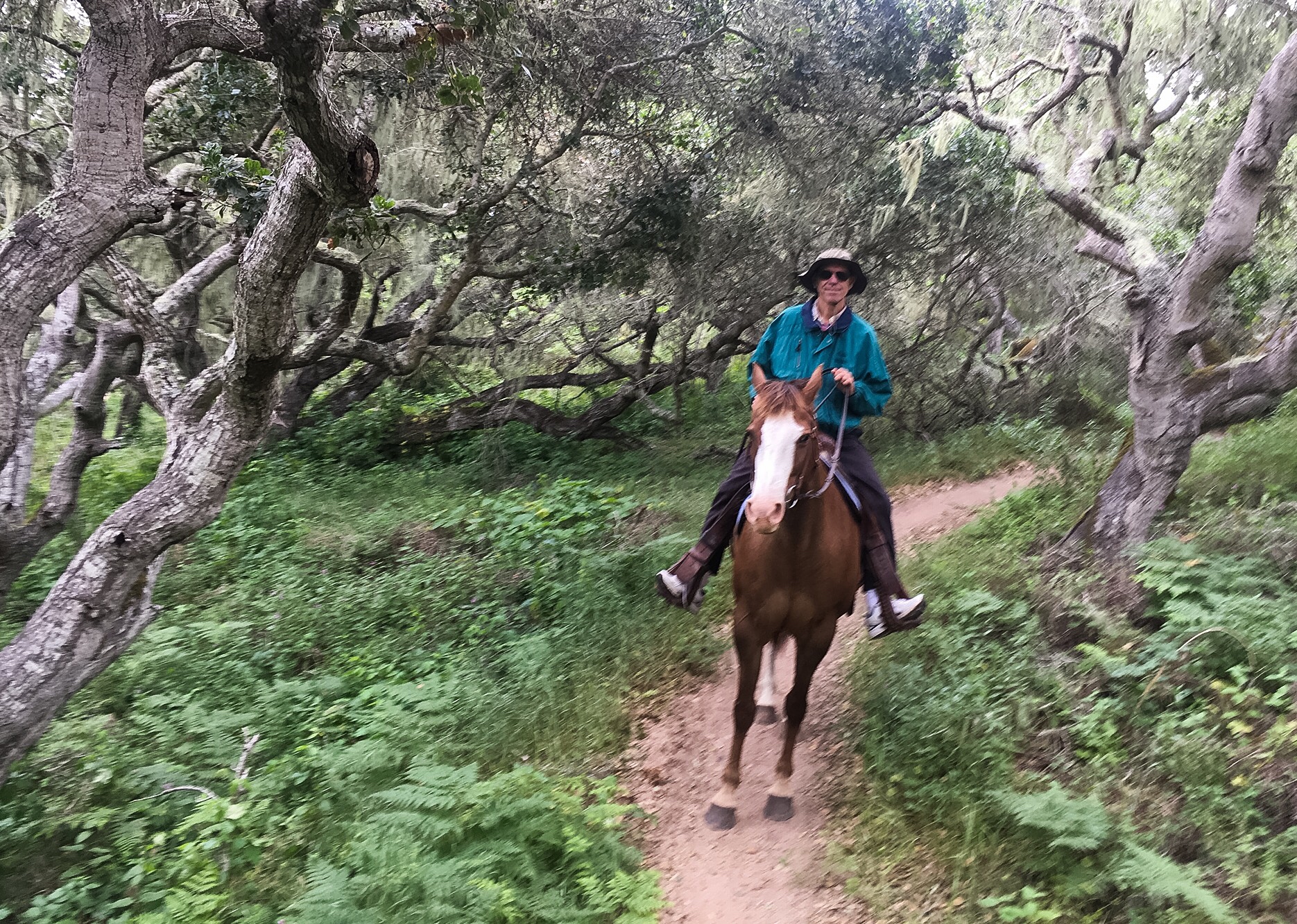 Mel and Ivy in the oak forest.