After driving south to Lake Te Anau, I did two long day hikes along the Kepler Track. It is one of the 'Great Walks' tracks.
My first walk began by crossing one of the many cable bridges. NZ must have a  cable bridge engineering department!
Soon I was hiking through a dense, mossy forest.
The trail proceeded at first along the Waiau River.
When I reached the shores of Lake Manapouri, I came upon Moturau Hut, one of the many huts maintained by the Dept. of Conservation for hikers.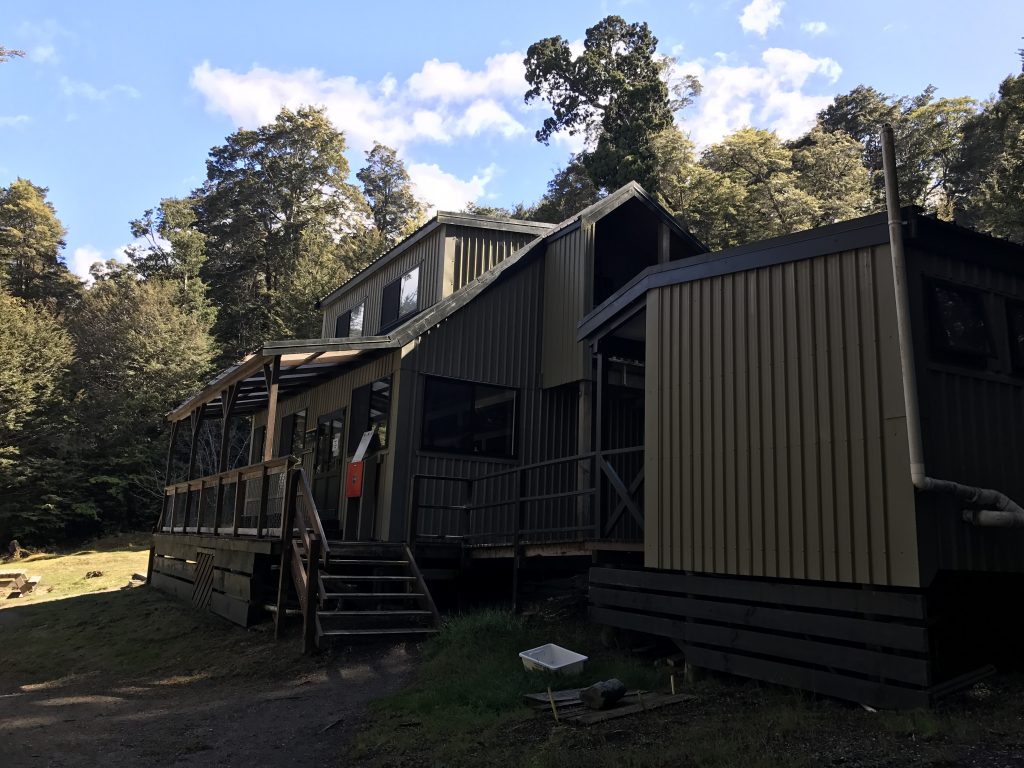 This is the kitchen/eating area. It has propane burners, sinks and water. You must bring your own cooking pots and food, and clean up after yourself.
There are bunk rooms with mattress pads. You must bring your own sleeping bag.
Along the trail, I met this family on their way to Moturau Hut. They were hiking the whole Kepler track, and had stayed earlier at the Mt. Luxmore and Iris Burn huts. The New Zealanders start their kids out hiking young!
Another day, I hiked the other end of the Kepler track, from Broad Bay to Mt. Luxmore. You begin this end by taking the Kepler Water Taxi to Broad Bay Campsite.
The trail leads up under some imposing sandstone cliffs
Along the way, I passed a trail crew. This 70 year old man and his 67 year old wife like staying active, and are here putting down gravel that has been dropped in bags by helicopter, in areas that would otherwise be muddy. New Zealand works hard to keep their trails in good condition.
Climbing above timberline, I came to the Mt. Luxmore hut.
The hut has a neat, clean kitchen/eating area.
Heading on up the trail, sections were still covered with snow.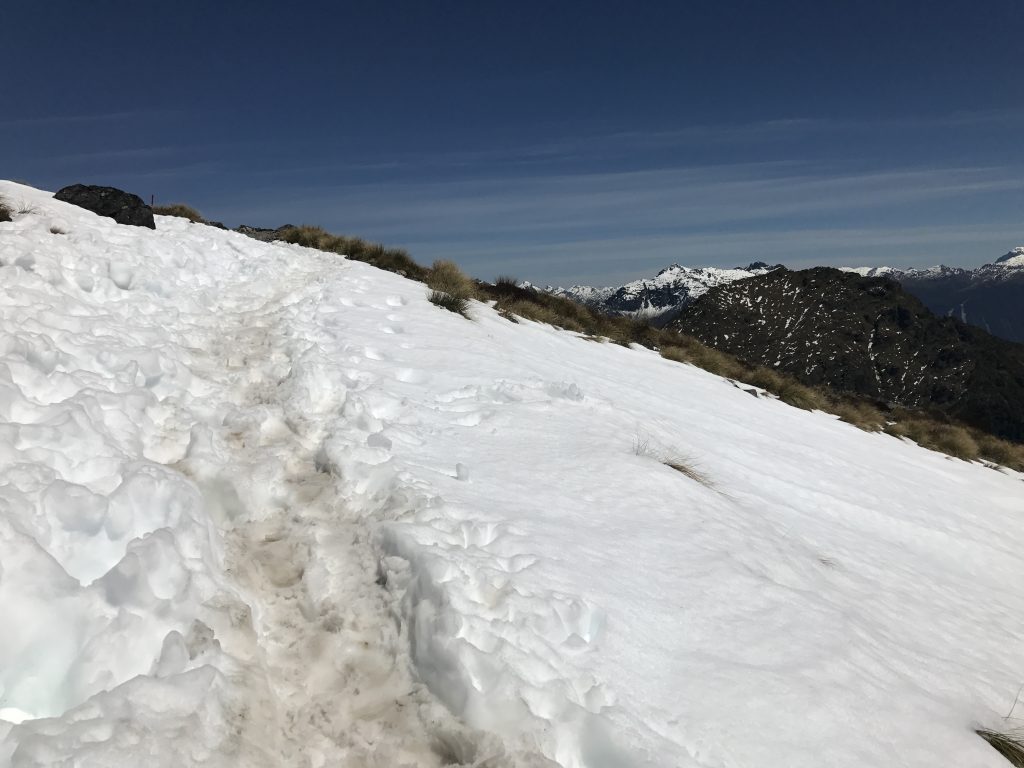 Just a few days before, the trail along here was closed due to a late season snowstorm. These tracks can be hiked in winter, but you must be well-prepared. Last year, a visiting couple tried hiking the Routeburn Track, lost their way, and the husband slipped and fell to his death.
Two more redheads for my collection!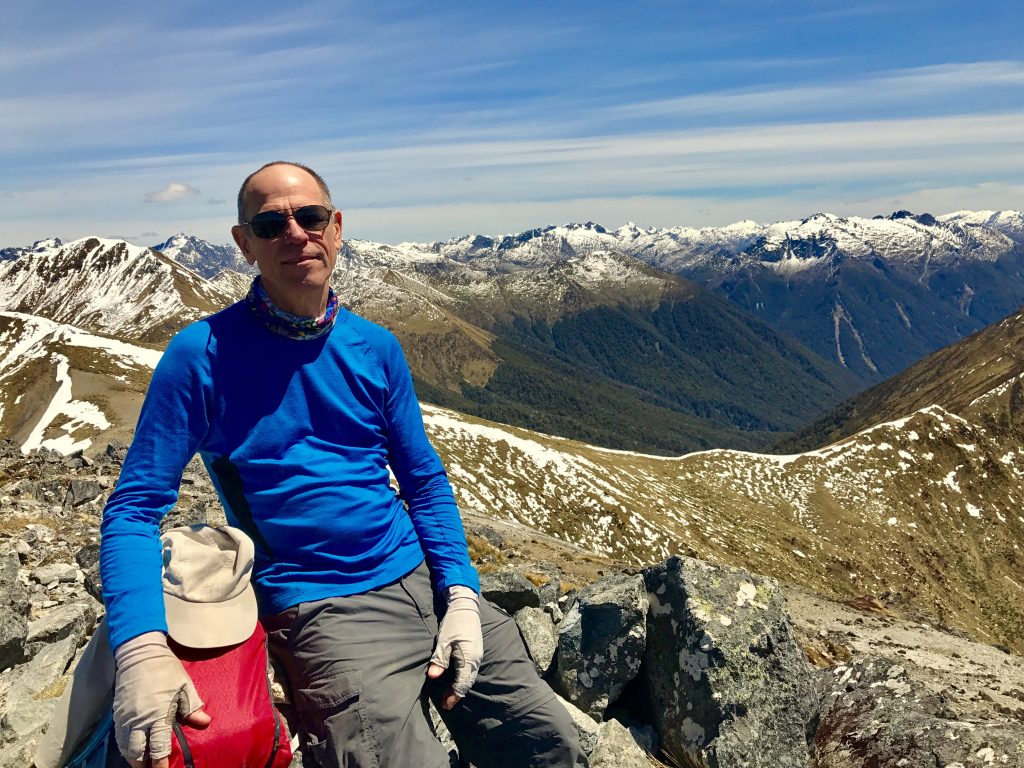 A lunchtime break atop Mt. Luxmore.