The hills of Berkeley (near the University of California–Berkeley) are steep and wooded.
The winding streets have rustic paths and stairways connecting them, and you can have a lovely hike up the hill on them. On April 24th, while staying with friends there, I took a walk that I will share here.
Looking out toward San Francisco.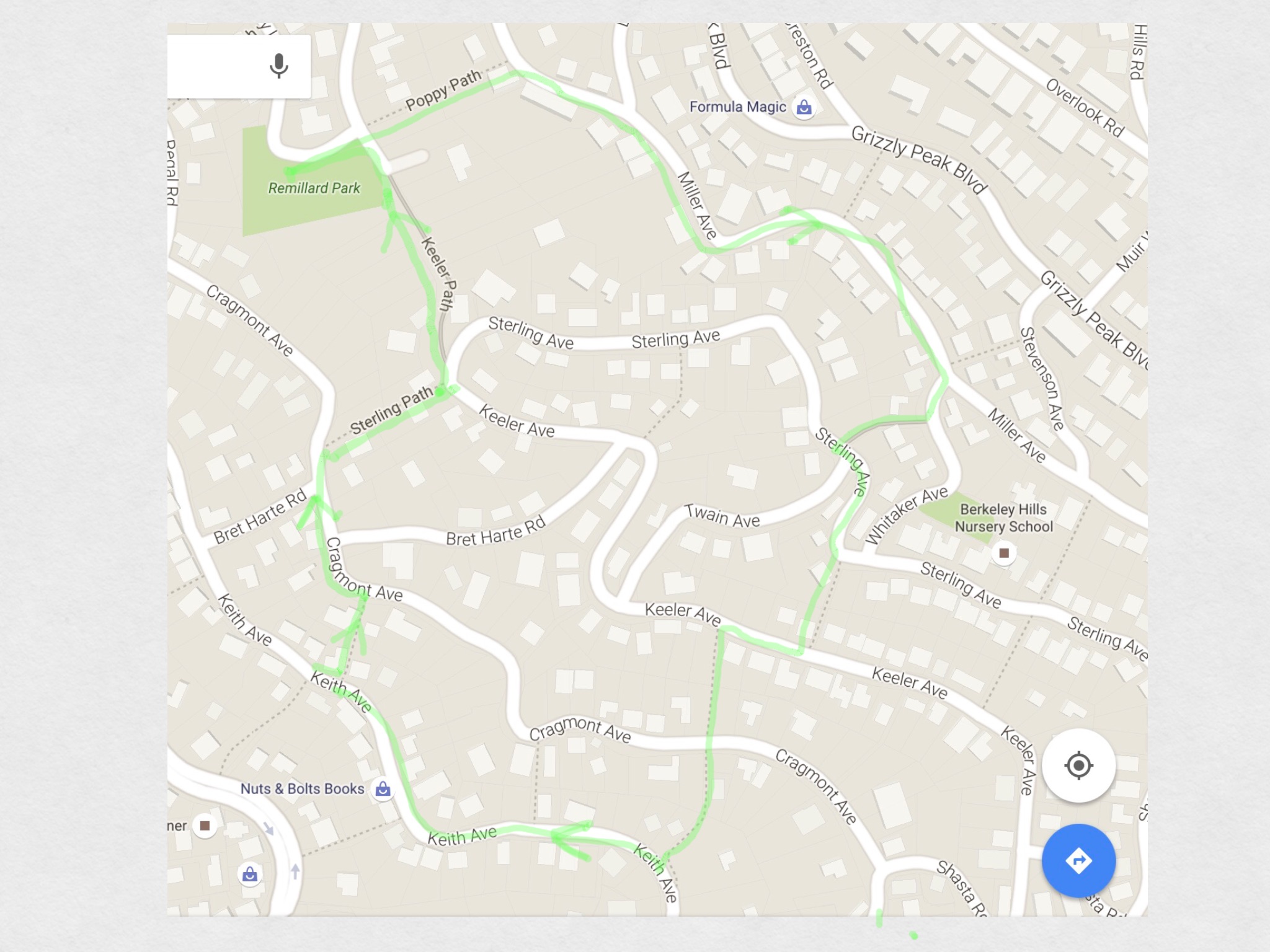 The walk, 1.3 miles. Starting at Keith Avenue, heading up El Mirador Path.
El Mirador Path begins. The paths are varied, some concrete steps, some wooden, some dirt or gravel paths.
Getting more rustic.
After a walk up Cragmont Avenue, past Bret Harte Road, Sterling Path beckons.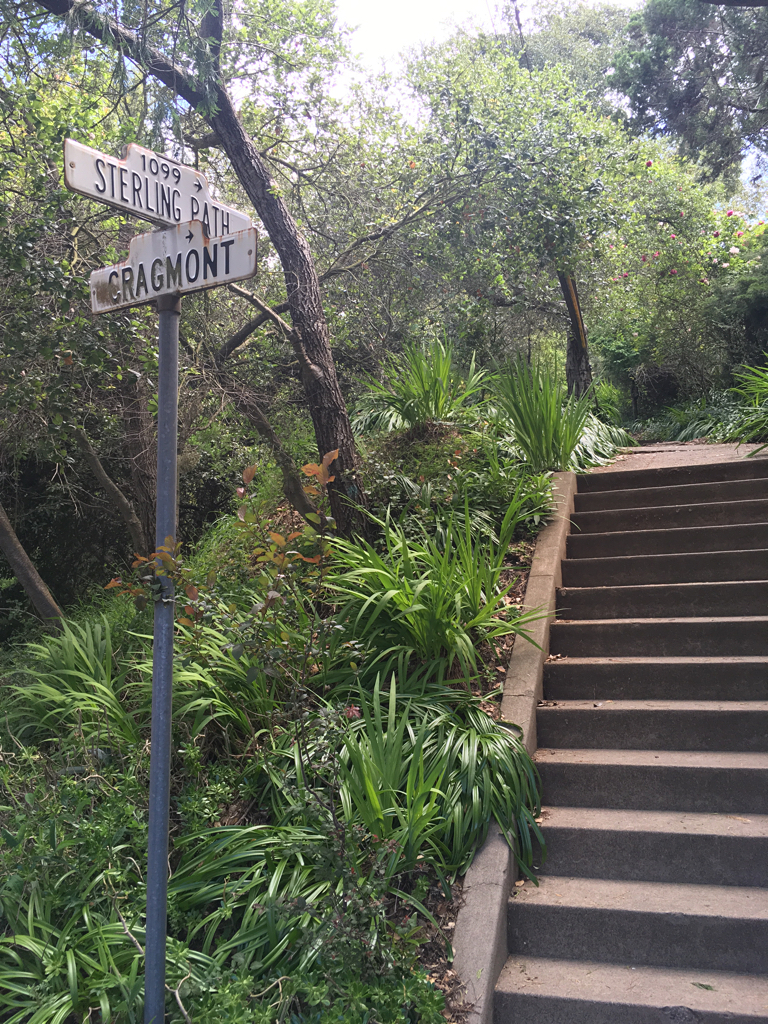 And soon becomes even more rustic.
Big old trees, lush vegetation.
Houses sometimes form one side of the path.
Keeler Path starts out as a simple dirt track.
Now approaching Remillard Park.
Pinnacle Rock, a popular local rock climbing spot in Remillard Park.
Climbing club member Soo Hom starts up a deceptively difficult route.
Hmm. Not much to hold on to!
This kind of climbing requires a lot of strength, and Soo Hom has it.
Strong, experienced climber.
Next, 11 year old Luke starts up. He's a natural, and climbs well. By having an upper belay, anyone can try difficult routes without fear of injury if they fall.
Heading down now on Betty Olds Path.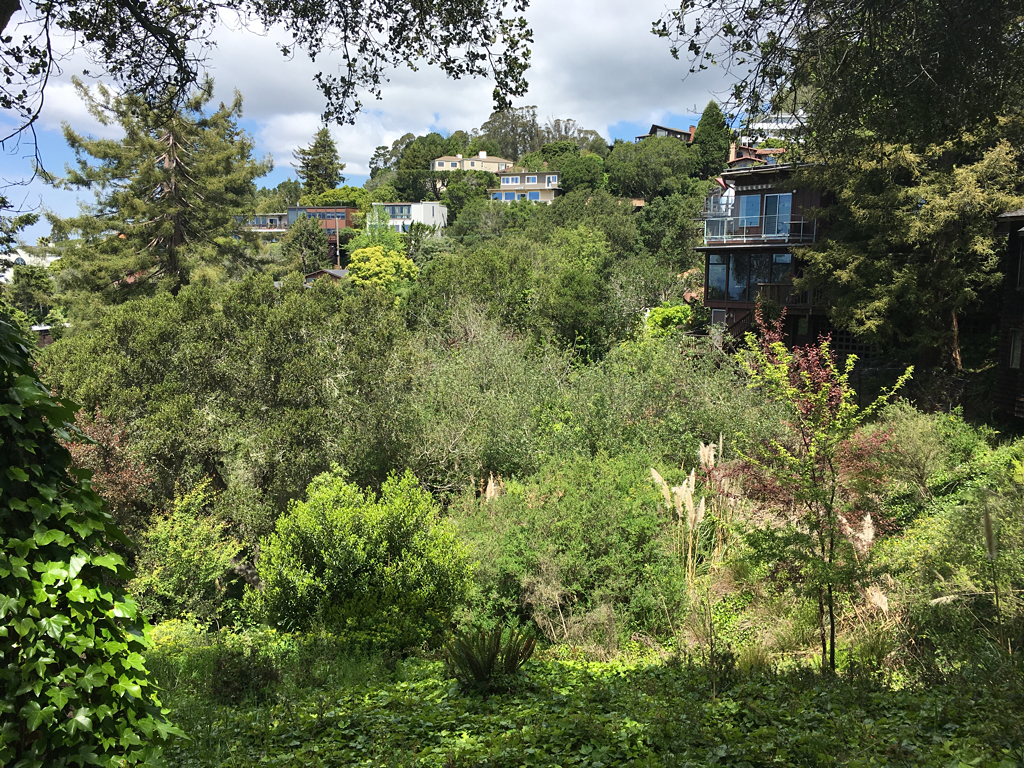 Houses are suspended out on the steep hillside amidst dense growth of trees and shrubs.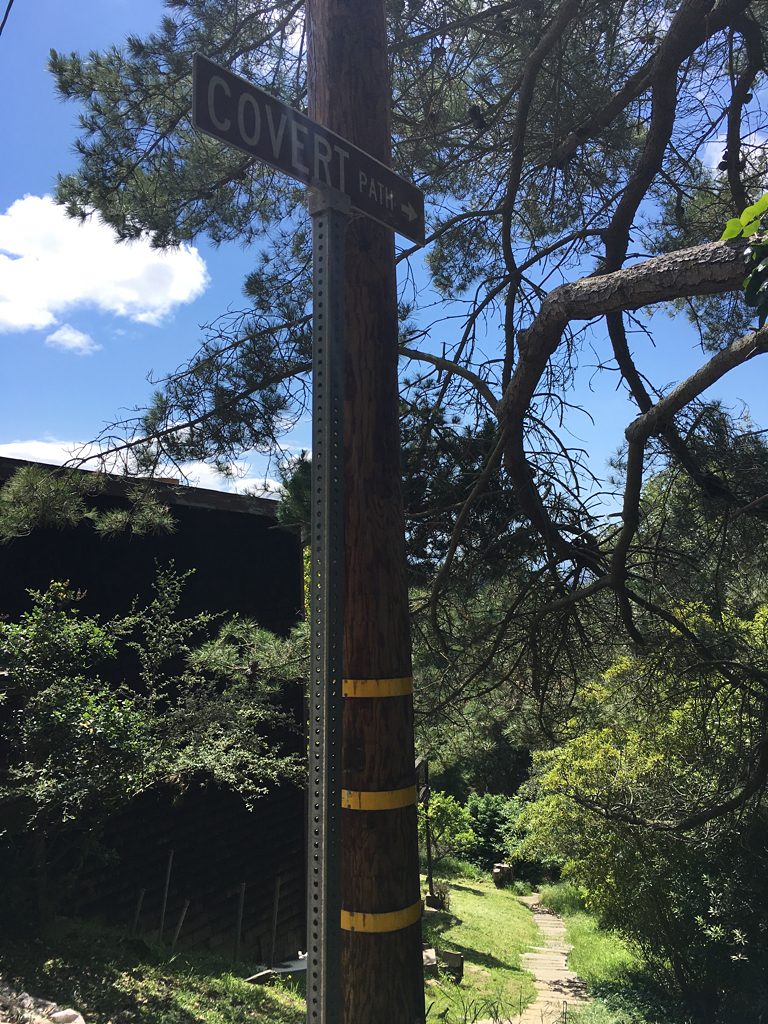 Now, down Covert Path. Who makes up these names??
Past a rustic cottage.
Down, down…
Back to the the Marcellini artists studio.
Where 'Godzilla' the squirrel tries with exceeding cuteness to get a bite to eat, and succeeds.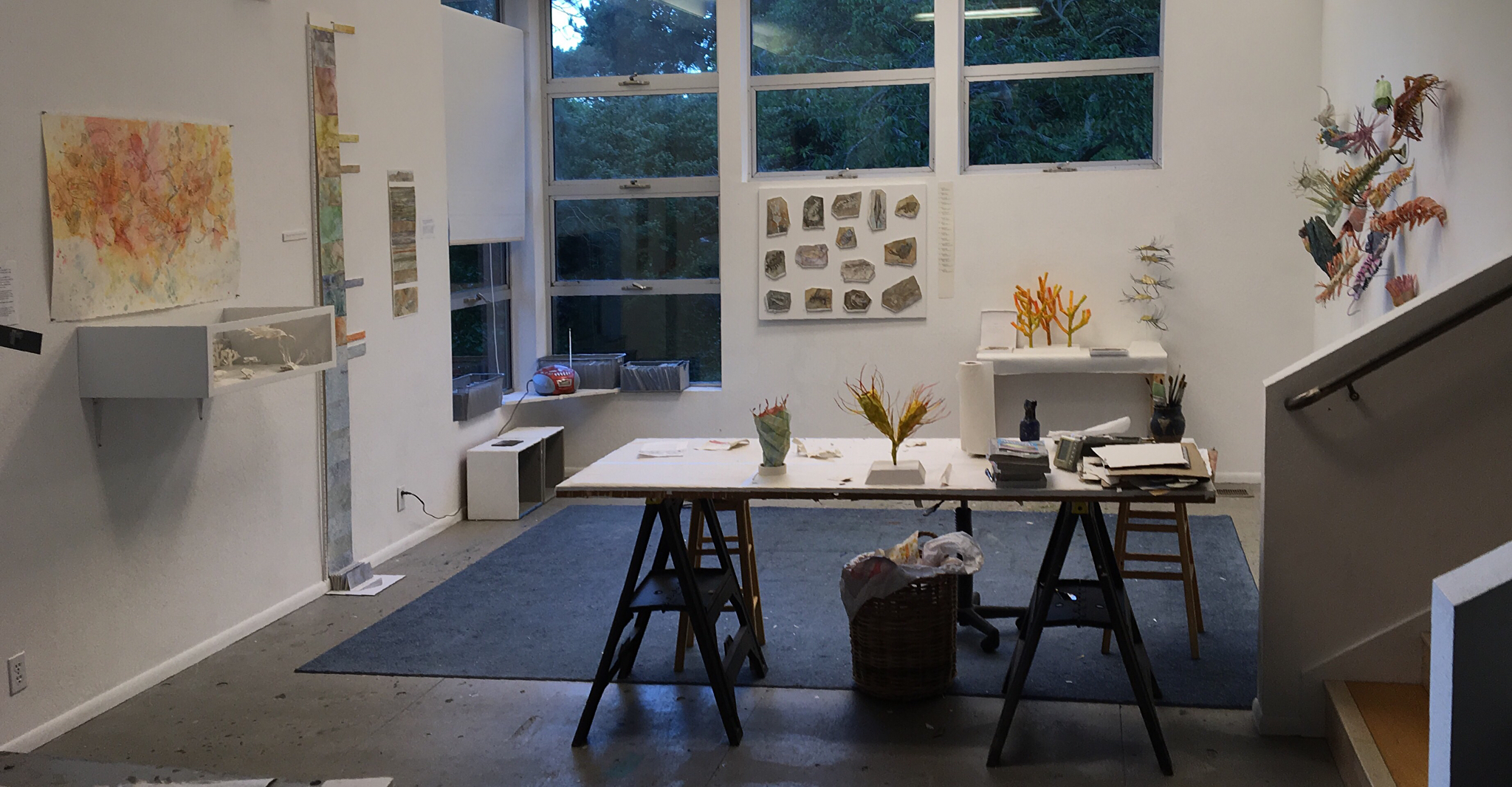 Part of Judith White Marcellini's studio with 3D Cambrian era critters in the making.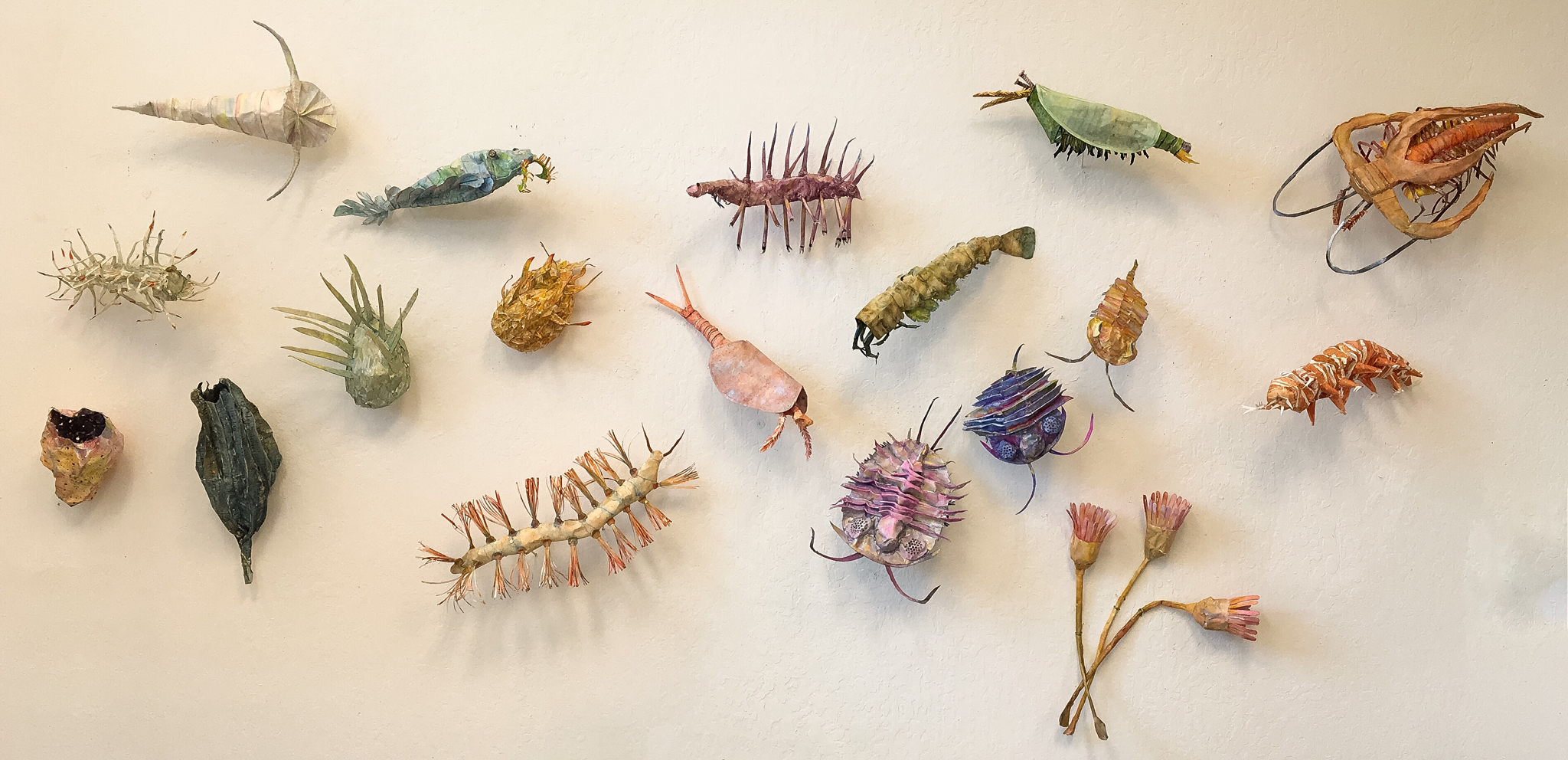 End of a lovely sojourn in the hills of Berkeley…

E